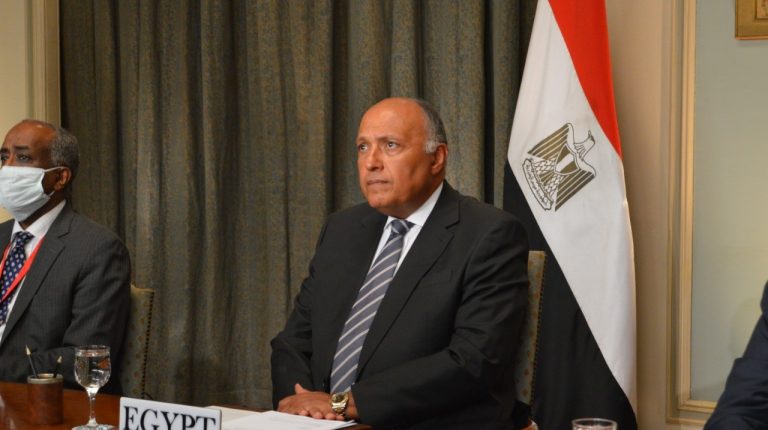 Palestine on Sunday said that the visit of Egypt's Foreign Minister Sameh Shoukry to the West Bank on Monday will show high political importance.
Shoukry is expected to meet with Palestinian President Mahmoud Abbas on Monday in the city of Ramallah to discuss the latest developments related to the Israeli plan to annex parts of the West Bank and its ramifications on the region, said Palestinian Deputy Foreign Minister Ahmed al-Deek.
Al-Deek told Xinhua that the visit comes as part of the joint Arab collaboration against the Israeli annexation plan.
Earlier on Sunday, Shoukry held talks with King Abdullah II of Jordan and Jordanian Foreign Minister Ayman Safadi over the potential Israeli annexation of lands in the West Bank and the prospects of achieving peace and stability in the region, according to a statement by Amman's Royal Court.
Shoukry is the second Arab official to visit Ramallah since the Palestinian leadership declared its abolition of agreements with Israel and the United States in May in protest of the declared Israel plan.
Last month, Safadi, Jordan's top diplomat, held talks with Abbas in Ramallah.
Tensions in the Palestinian territory have mounted since Israeli Prime Minister Benjamin Netanyahu declared his intention to annex large areas of the West Bank and apply Israeli civil law on settlements in the occupied territory.
However, Netanyahu remains at odds with Benny Gantz, leader of Blue and White, over the date of the annexation.
The Israeli plan also received widespread condemnations by Palestinians and the international community.