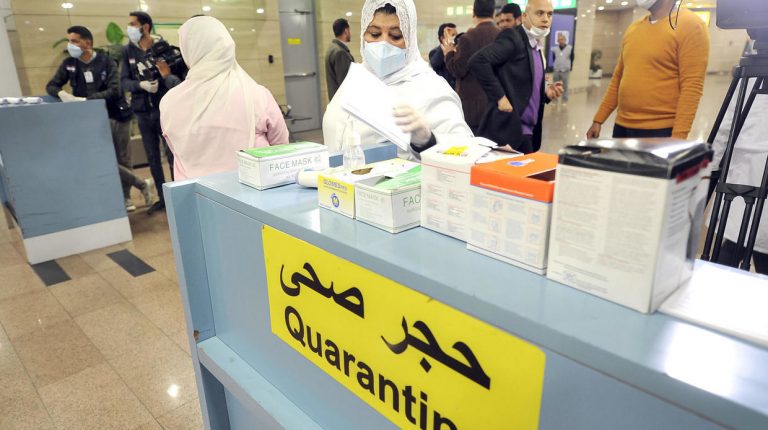 Egypt has succeeded in decreasing the number of new novel coronavirus (COVID-19) infections notably in the past 14 days. 
Despite the decline in cases, 320 hospitals across Egypt remain ready to accept new cases, according to Dr Sherif Wadiea, Adviser to the Minister of Health for Emergency Care.
On Tuesday, the Ministry of Health reported 676 new coronavirus cases, and 47 new deaths. The country's total number of confirmed cases reached 89,078 cases, with 4,399 fatalities. A total of 29,473 cases have recovered and been discharged from quarantine facilities at hospitals.
The Ministry of Health also said that no new coronavirus cases have been reported in the Red Sea and South Sinai governorates, for the first time since the outbreak began in Egypt late February.
Wadiea told Daily News Egypt that there is no shortage of hospital beds in Egypt, and that all cases are accepted if needed. He explained that the decline in cases is due to the rapid response of the country's health system to the pandemic.
He pointed out that awareness campaigns run by the Ministry of Health and media outlets have contributed to increasing citizen and patient awareness of the virus.  
"We cannot say that we had passed the peak of the virus as the word itself is not accurate, but we can say that the curve of infections has started to decline, which is a good indication for combating the pandemic," Wadiea said. 
Meanwhile, Dr Mohamed Awad Tag El-Din, President Adviser for Health and Prevention, said that there are as yet no confirmed treatments for the coronavirus. Instead, the current treatments were originally designed for other diseases and viruses, but have showed some positive results with coronavirus patients.