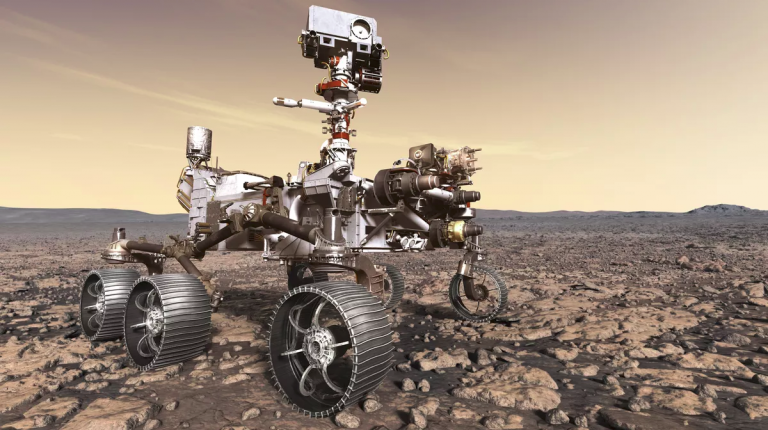 NASA launched its Mars rover Perseverance Thursday morning in a bid to search for signs of ancient life on the Red Planet.
The rover lifted off at 7:50 a.m. EDT (1150 GMT) on a United Launch Alliance Atlas V rocket from Space Launch Complex 41 at Cape Canaveral Air Force Station in the U.S. state of Florida.
"The rocket has separated from the first stage and is being boosted to orbit by the Centaur second stage. @NASAPersevere is now preparing for a second burn that will put it on a trajectory towards Mars," the agency tweeted.
After a seven-month journey, the rover is expected to characterize the planet's geology and climate, and collect rock and soil samples for a possible return to Earth, according to NASA.
Perseverance is the fifth Mars rover sent by NASA to Mars, after Sojourner, Spirit, Opportunity, and Curiosity.
NASA said the rover also ferries a 1.8-kg helicopter to the surface of Mars, marking it the first aircraft to fly in a controlled way on another planet.
Every 26 months, Mars reaches the closest point to Earth in its orbit, and this summer is the latest launch window to the Red Planet, when launching a spacecraft will use the least amount of fuel.
The liftoff of Perseverance is the third Mars exploration of the international community this year following China's first Mars Mission, Tianwen-1, and the first Mars orbiter of the United Arab Emirates earlier this month.