Latest in
---
Egypt's Minister of International Cooperation Rania Al-Mashat has invited Musk to visit Egypt, "to explore the writings about how the pyramids were built."
---
The initiative, run through the integrated community centres developed by the Ministry of Communications and Information Technology, was launched in cooperation with the Ministry of Youth and Sports.
---
In the Friday statement, the ministry noted that the bilateral cooperation is aimed at achieving the common interests of the Egyptian and Kuwaiti peoples.
---
Country's removal from list of state sponsors of terrorism is historic opportunity for Sudan's civil transformation, says Pompeo
---
The funding, which was provided between the project's inception until the end of July, has helped provide 826,000 job opportunities for young people involved with these projects.
---
The amendments come under Income Tax Law 26/2020, that aims to improve tax brackets, whilst addressing and rectifying the distortions of previous system that were based on tax deduction. The amendments to Egypt's Income Tax Law aim to help reduce the burdens on citizens.
---
Announcement was made in statement via Church's official social media pages
---
---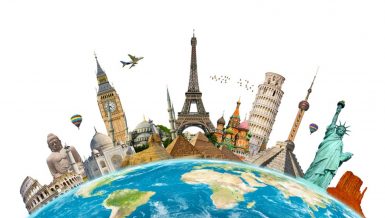 In its latest analysis, the UNWTO said that a responsible restart in tourism activities is currently underway around the world. This comes as growing numbers of destinations ease COVID-19-related travel restrictions, and adapt to a new reality.
---
"We proudly witness start of Barakah nuclear power plant operations, in alignment with highest international safety standards," Abu Dhabi crown prince tweeted
---
Aoun said that Lebanon is facing "numerous enemies," including COVID-19, corruption, and those who contributed to weakening the Lebanese pound
---
Fitch expected the US economy to contract by 5.6% in 2020 and recover by 4% in 2021, with the massive fiscal policy response averting a deeper downturn
---
Megahed said that 31 patients died from the respiratory disease in the past 24 hours, raising coronavirus death toll to 4,805.
---
Shoukry affirmed Egypt's keenness to coordinate with United Nations Support Mission in Libya to push for a political solution based on Cairo Declaration
---
---
End of Section