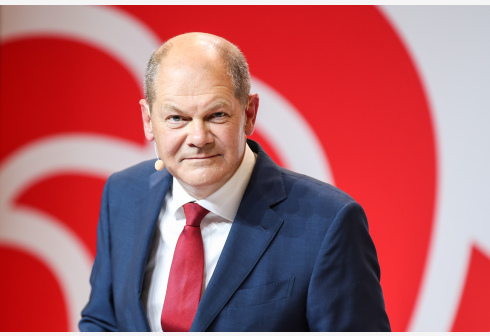 German Vice-Chancellor and Finance Minister Olaf Scholz would run for chancellery in the next parliamentary elections in the autumn of 2021, Germany's Social Democratic Party (SPD) announced on Monday.
Germany would need a chancellor who was "determined and experienced," the two SPD party leaders Saskia Esken and Norbert Walter-Borjans wrote in a statement. The party's presidium and the executive board had unanimously voted for Scholz.
Scholz wrote on Twitter that he was looking forward to a "great, fair and successful election campaign in a strong team."
During a following press conference on Monday, Scholz announced that he would present a future program for the next 10 years which would aim to "overcome the major challenges facing our country."
German Chancellor Angela Merkel has continuously stressed that she would not run in the next election. So far, Germany's governing conservative union has not yet nominated a candidate.
According to the latest Politbarometer survey by German broadcaster ZDF, Merkel continued to be at the top of the list of Germany's most important politicians, followed by Markus Soeder, Bavaria's minister-president and head of the Christian Social Union (CSU), and Scholz.
The survey predicted that the governing Union Party and the Green party would reach a clear majority of 59 percent while a continuation of the current government between the Union and SPD would also be possible.