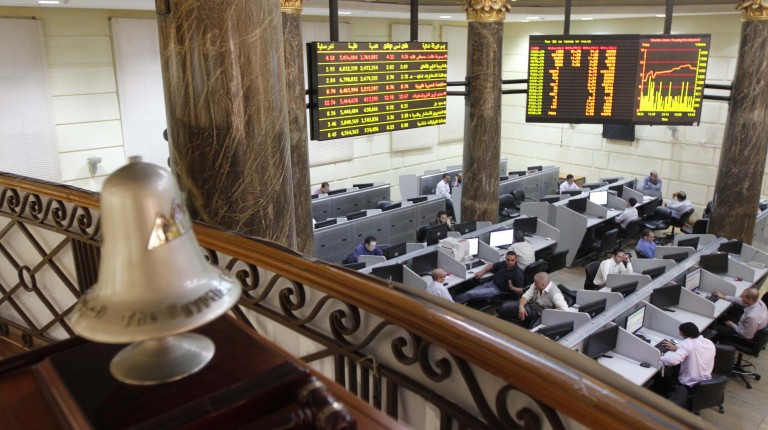 Traders on the Egyptian Exchange (EGX) anticipate that the market will benefit from the positive business results for most companies, especially in the second quarter (Q2) of 2020.
The Q2 witnessed the peak of the novel coronavirus (COVID-19) pandemic in Egypt. The Central Bank of Egypt (CBE) is also expected to continue its conservative policy regarding interest rates at its meeting on Thursday.
The benchmark index EGX30 closed at 0.03% increase on Wednesday, settling at 10,922 points, while the EGX70 EWI rose 0.65% to 1,648 points.
Mohamed Lotfy, Managing Director of Ostool Securities, expects the EGX30 to reach the 12,000 points level, after surpassing the current resistance point at 11,000-11,200 points.
Lofty described the current levels as a major point of resistance, and if its penetration is confirmed, the market will continue its rise to the level of 12,000 points in a short period. He added that this requires an improvement in the performance of leading stocks, such as the Commercial International Bank – Egypt (CIB), which reached EGP 68 per share.
Haitham Abdel Sameea, head of the technical analysis department at Okaz Financial Investments, suggested that the market will consolidate at its current levels. This will occur on the condition that the main index continues at the highest level of 10,600 points.
He added that in the event of a corrective movement in the EGX70 EWI, liquidity will go to the blue-chip index stocks. This, in turn, will push it to breach the current levels towards the 11,500 points level. Abdel Samea advised dealers to wait until the EGX30 breach the 11,200 points level.
Mohamed Osman, Head of technical analysis at Pharos Holding, noted that the market has witnessed a notable high volume, in addition to different market indices having witnessed a bullish performance.
According to the above performance variation, Osman advises investors to deal with each stock separately. He added that investors should be highly selective to outperformed shares and realise some profits for trades that are achieved.
"Our first support level to watch lies at 10,800 followed by 10,600 points, where the buying power is likely to reappear," he stressed.
The market recorded trading values of EGP 1.3bn through the circulation of 505.5m shares on 44,200 buying and selling operations. This came after trading on the shares of 181 listed companies, of which 73 shares rose, and the prices of 87 securities declined, while the prices of 21 shares did not change. The market capitalisation of the listed shares settled at EGP 606.4bn.