Latest in
---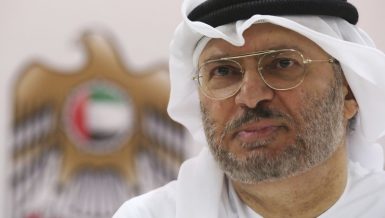 UAE said that establishing normal relations with Israel will enable the country to play a constructive role in enhancing the region's security and stability
---
In a statement on its consolidated financial statements sent to the Egyptian Exchange (EGX), the company said that its sales in H1 of 2020. It added that this reflects a decrease of 14.1% to EGP 9.9bn compared to the EGP 11.5bn recorded last year.
---
The latest figures reflect a 13.8% decline in terms of unit construction and 11.5% decline in investments on the previous year, with 326,300 units built in 2017/2018 at an investment of EGP 106.9bn.
---
In a recent report attached to its financial results for the second quarter (Q2) of 2020, TE added that it is working with its consultants to identify all available alternatives and evaluate them.
---
France's President Emmanuel Macron is true friend of Greece, and fervent defender of European values, international law, says Mitsotakis
---
Parliament approves State of Emergency declared by caretaker government
---
TE achieved revenues of EGP 15bn during the first half (H1) of this year, reflecting a growth of 18% over the same period last year. The growth was supported by a 37% increase in data services revenues compared to the same period last year.
---
---
Egypt's Prosecutor General ordered investigation into alleged gang rape at Fairmont, after receiving a report from National Council of Women about incident
---
Egypt is negotiating to secure a share of US COVID-19 vaccine by Pfizer 
---
Higher turnout recorded in several areas nationwide during second day of voting, compared to first day
---
End of Section