Egypt's used car market has hit further bumps in the road, following the government announcement that cars over 20 years in age will be scrapped and replaced with new ones.
The decision affects the majority of used cars being traded in the local market, and is likely to cause a headache for those looking to sell.
Osama Abo El Magd, head of the Egyptian Automotive Dealers Association, said the government decision to replace old vehicles will paralyse the country's used car trade in the coming period. This will include not only cars produced over 20 years ago, but also other models.
He added that the market is currently dominated by concern on models between 10 and 20 years old, due to their risk of being scrapped within a short period.
He also pointed out that many consumers are currently heading to buy cars manufactured in 2010 or after, to avoid replacement.
Abo El Magd said that the car models being targeted by the government account for nearly 40% of the used car market. This rules out the state's decision to scrap cars that are 10 years old or less, because this segment attracts a large number of consumers. The government decision is also likely to affect many luxury cars, which will see lots of losses.
Abo El Magd stressed the need for a package of incentives provided by the state to used car dealers to ensure old car stocks are offloaded. He pointed out that the state's decision to convert cars to natural gas is a good step, and has not caused any concerns among fuel car consumers. This is due to the easy and low cost of converting to natural gas, with the process ranging from between EGP 7,000 to EGP 10,000.
He stated that consumers have many questions about electric cars, particularly following the Ministry of Industry and Trade decision to manufacture 25,000 cars annually,
Abo El Magd explained that the electric car culture has not yet spread in Egypt, and the technology needed to manufacture them remains unavailable in the country.
Auto expert Hussein Mustafa said that the state decision to convert 137,000 taxis and microbus cars to natural gas will be implemented within three years. There are currently 240,000 cars running on gasoline that the state will convert to natural gas technology within four years.
Mustafa added that a total of 50,000 taxi vehicles are over 20 years old, with the state working to scrap them. The taxi owners will be given other cars through the financing programme the state offers.
He pointed out that the state will be able to make use of auto parts and vehicle structures that become available once old cars are scrapped. The parts will be sent for use in other industries, with the added possibility of exporting them abroad.
Mustafa noted that the negative effects of old cars place Egypt high on the list of countries with the highest pollution rates in the world.
The expert denied that any regulations were issued to prevent the licensing of private cars that are over 20 years old. He expects that passenger cars older than this will not be forced onto the scrap heap or be converted to natural gas.
The used car market has not been completely affected and car prices will not be affected by the replacement process, Mustafa added. He indicated that consumers should not be afraid of buying used cars at the present time.
He explained that current consumer reluctance to buy electric cars is due to their higher prices in comparison to petrol-driven cars. Combined with the general absence of an electric car culture in Egypt and the sparse charging hubs for them, the electric car industry faces major obstacles in encouraging their spread in the country.
Mustafa noted that consumers are taking the prices of electric cars into consideration when they compare them to the prices of traditional cars, without regard to the alternative cost.
Despite the initial high cost, the cost of maintaining and operating electric cars is far less than their traditional counterparts.
With Minister of Public Enterprise Sector Hisham Tawfik announcing that Egypt will produce 25,000 electric cars annually, there is a need for a realistic study which can be used to market such a large number of cars. 
Mustafa called for an infrastructure to receive the sheer quantity of electric cars that is anticipated, whilst also providing service centres.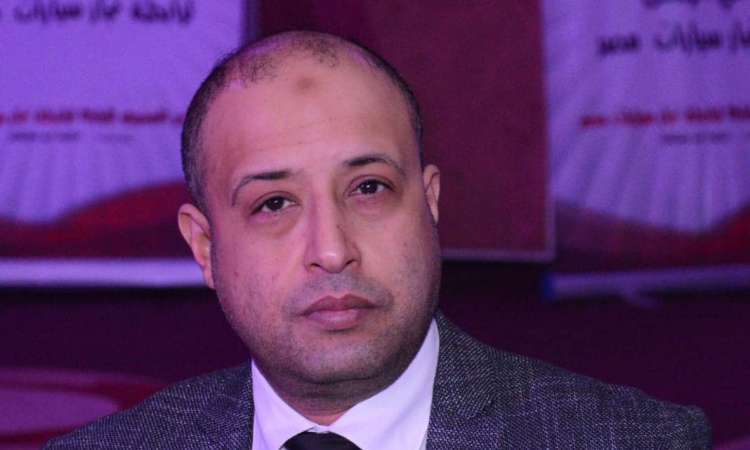 On the other hand, Mahmoud Hammad, head of the used car sector at the Egyptian Automotive Dealers Association, denied that Egypt's used car market was affected by the state decision to scrap outdated models. Instead, he stressed that there is actually an ongoing increase in used car sales.
Hammad explained that the demand for cars over 20 years old is not high, which may cause as a crisis in the used car market. He also pointed out that there are many luxury models over 20 years old and which are difficult to scrape.
"It is important to take these cars into consideration and provide a fair compensation for them," he added.
He pointed out that car owners with vehicles over 20 years old now have the opportunity to obtain a new car with the support of the government. They will be able to do so by applying for easy instalment programmes.
Hammad calling on the government to amend the decision, and limit the scrapping of cars to those over 30 years old instead of 20.