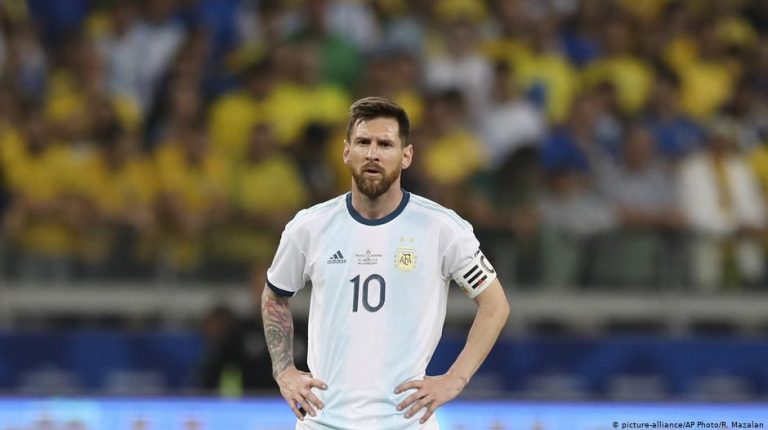 The European football scene has been awash lately, dominated by news that Barcelona Argentine superstar Lionel Messi is set to leave the Spanish side for top English Premier League side, Manchester City.
The Barcelona captain has been at the centre of a swirl of rumours that he is looking for a new challenge in his football career, and is looking to make the transfer list.
Messi's departure from Barca comes off the back of his having locked horns with the club's management, headed by Josep Maria Bartomeu. The Argentine star's contract with the Catalan giants is also set to end once the 2021 season comes to an end.
Rumour suggests that there are a range of reasons for Messi's desire to leave the Spanish side, having spent the better part of 16 seasons with the European titans. It has long been said that Messi has no confidence in Barcelona's Board of Directors, and most specifically in club President Bartomeu.
Other issues also include Antoine Griezmann's move to Barca, after a previous dressing room disagreement with Messi, as well as the sacking of coach Ernesto Valverde earlier in 2020, followed by his replacement with Quique Setién.
Messi is also to have disapproved of Barcelona's having signed a contract with Dutchman Ronald Koeman without taking his opinion on this issue, as well as the bad treatment of Luis Suarez whom the Spanish side unceremoniously dispensed with this summer. There has also, in Messi's view, been a lack of a clear sports project to go into in the coming years.
Messi has had a busy career with the Catalan giants, having played a total of 731 games for the team over the years. He has also scored a total of 634 goals and made 285 assists for his teammates.
The Barca captain has won several championships with the team, winning the Spanish League 10 times, the King's Cup six times, and the European Champions League four copies.
Messi has also won the Club World Cup on three occasions, in addition to being crowned Spanish Super Cup winner eight times, and the European Super Cup three times.
The Argentine has won the Golden Ball six times, the Golden Shoe six times in Europe, and the Champions League top scorer award six times.
The English club, Manchester City, is said to be close to signing the Argentine stalwart, as Jorge Messi, Lionel's father and agent, is said to have travelled to Manchester to agree on his son's transfer to the English side. An official announcement on the deal is expected very soon.