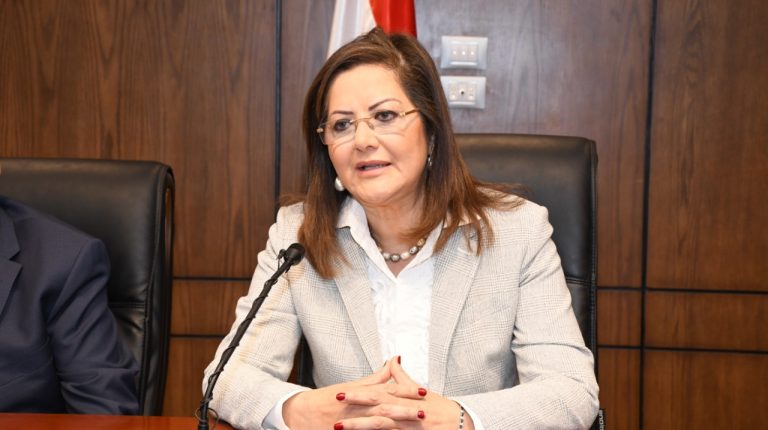 Egypt is targeting EGP 45.3bn in electricity sector investments in the fiscal year (FY) 2020/21, representing 6.1% of the country's total investments, according to Minister of Planning and Economic Development Hala El-Said.
El-Said noted that the electricity sector is one of the national economy's main sectors, and its performance is used to measure Egypt's economic progress. She added that electrical energy is the main pillar for comprehensive development on which all industrial, agricultural, tourism and urban projects are based.
The minister also said that Egypt's electricity sector has prepared an integrated strategy until 2027 based on several pathways. The most important of these is the achievement of optimal energy source usage and diversifying these sources, while maximising the use of renewable energy sources to protect the environment.
She said Egypt is also looking to expand its electrical connections to achieve sustainable development, whilst encouraging the local manufacture of electrical equipment and supplies. This would, in turn, stimulate the private sector to participate in electricity projects, especially renewable energy projects. As a result, it is anticipated that this will achieve safe reserves of electrical energy and preserve the right of future generations for energy.
With regard to production and output estimates, the minister emphasised that the sector is set to increase its production at current prices during FY 2020/21 to about EGP 180.9bn. This compares to the EGP 159.7bn in the previous fiscal year, reflecting a growth rate of 13.3%.
The sector is also looking to increase production at constant prices to about EGP 107.4bn in FY 2020/21, compared to EGP 104.7bn in FY 2019/20, reflecting a growth rate of 2.6%.
El-Said added that the electricity sector's output at current prices is intended to increase to EGP 110.8bn in FY 2020/21, compared to EGP 87.2bn in FY 2018/19, or to EGP 64.3bn from EGP 62.5bn at fixed prices, up by 2.9%.
A Ministry of Planning and Economic Development report has indicated that thanks to the state's support for energy issues, the electricity and renewable energy sector has made tangible achievements over the past few years.
The amount of generated energy increased during the period between FY 2013/14 and FY 2019/20 from 168.1bn kWh to about 197.2bn kWh. This substantial increase indicates the tangible and steady development in Egypt's electricity production capabilities. The country's installed capacity increased from 32,015 MW in FY 2013/14 to 55213 MW in FY 2017/18, marking an increase of about 14.6%.
The electricity consumed increased from 143.6bn kWh in FY 2013/14  to 154.8bn kWh in FY 2018/19, reflecting an annual growth rate of 1.5% during the period. This is in addition to an increase in the amount of electrical lines installed nationwide, rising from 469,800 km in FY 2013/14 to about 533,500 km in FY 2017/18, reflecting an annual growth rate of 3.2%.
The report pointed out that the crisis regarding frequent power cuts has been completely eliminated, as Egypt has now achieved a safe reserve of electric power. The country's global ranking regarding access to electricity jumped from 145th in 2015 to 96th in 2019, and 77th in 2020, according to the World Bank's "Doing Business" reports.