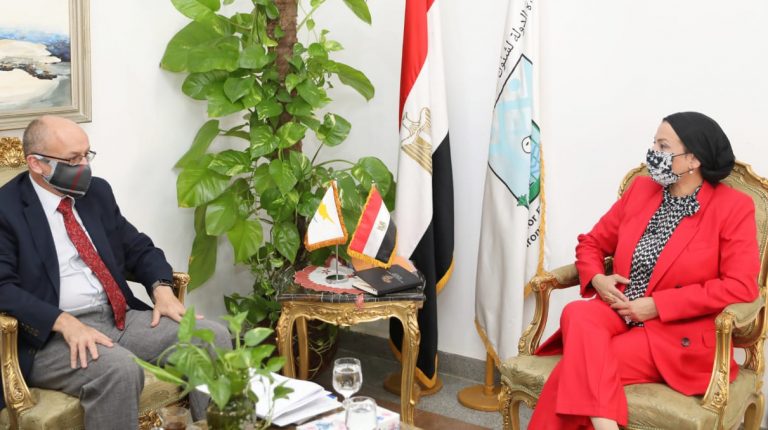 Egypt's Minister of Environment Yasmine Fouad met with Cypriot Ambassador to Egypt Homer Mavrommatis, on Monday, to discuss the Cyprus Climate Change Initiative.
The initiative seeks to support countries in the Eastern Mediterranean and Middle East (EMME) region as they face the challenges of climate change.
During the meeting, Fouad and Mavrommatis discussed joint Egyptian-Cypriot cooperation and the deep level of relations between the two countries regarding environmental affairs. 
Fouad further pointed to Egypt's interest in the Cyprus initiative, at a time when serious steps must be taken with regard to combating climate change. She reviewed Egypt's efforts on this matter. This includes Egypt's partnership with the UK in forming an alliance for adaptation, as a main part of the official climate negotiations in the coming Conference of Parties (COP26). 
The minister also stressed the importance of mitigating the effects of climate change, which many countries, including Egypt, have begun to take measures towards. These measures include reducing emissions from the transport sector, and shifting to electric transport.
For his part, the Cypriot ambassador reviewed the latest developments in the Cyprus initiative, stressing that Egypt is one of the initiative's main supporters.
The meeting also highlighted the need to integrate efforts in confronting the effects of climate change and protect biological diversity. This comes in line with the Egyptian initiative launched by the country's President Abdel Fattah Al-Sisi in November 2018, linking biodiversity, climate change and desertification together.