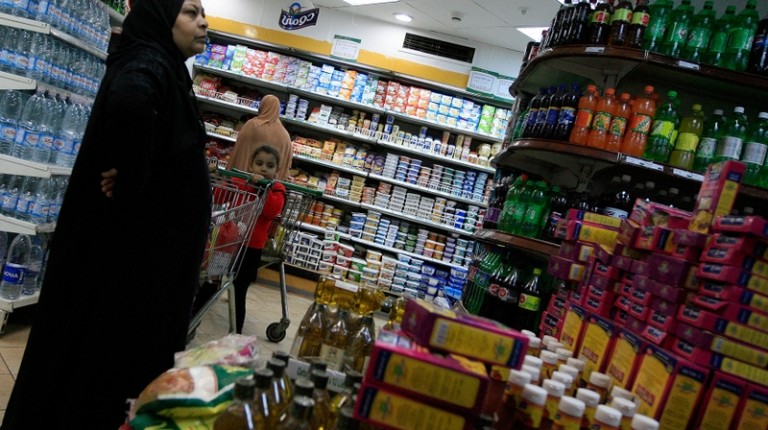 The Central Agency for Public Mobilization and Statistics (CAPMAS) has revealed that Egypt's consumer price inflation decreased to 3.4% in August 2020, compared to 4.2% in July.
The annual inflation rate stood at 3.6% in August 2020, compared to 4.6% in the previous month.
In a statement on Thursday, the agency indicated that Egypt's general consumer price index reached 107.4 points in August 2020, registering a 0.3% decrease from July 2020.
CAPMAS attributed the downturn to the decrease in fruit prices by 10.4%, meat and poultry by 4.4%, fish and seafood by 2.7%, vegetables by 2.6%, clothes and shoes by 0.3%, and ready meals by 0.3%.
This comes despite the increase in prices of transportation services by 7.4%, medical products, devices and equipment by 3.2%, hospital services by 1.9%, personal effects by 1.8%, goods and services used in home maintenance by 0.5%, outpatient services by 0.4%, water and various services related to housing by 0.4%, and housing rent by 0.1%.