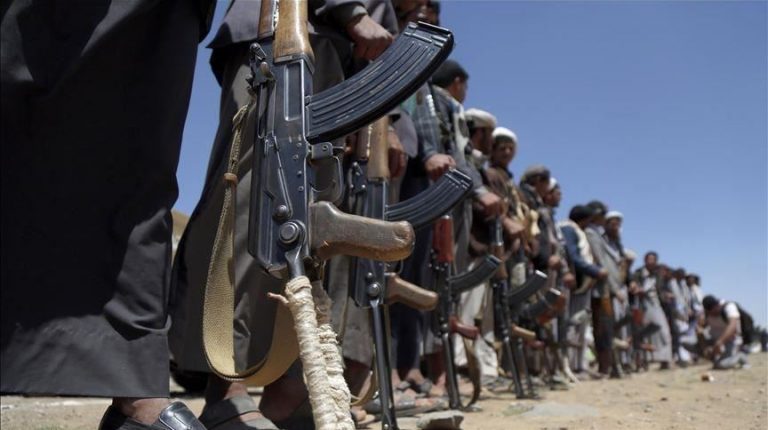 Egypt has condemned an attack carried out by the Iran-backed Houthi movement in Yemen on a village near the southern city of Jazan in Saudi Arabia.
In a statement on Sunday, Egypt's Ministry of Foreign Affairs extended the country's support to the Saudi measures to protect its national security. 
Late on Saturday, five civilians were injured in Saudi Arabia's southern Jazan region, in a drone attack launched by the Iran-backed Houthi movement in Yemen known as "Ansar Allah".
According to the Saudi Press Agency (SPA), an official said that the attack by the Iran-backed movement resulted in the destruction of three cars and the injury of five citizens, who were transferred to hospital to receive the needed medical treatment. 
In recent months, the movement has frequently attacked Saudi territories using drones, although the Saudi Air Defence Forces said that it has intercepted most of the drones before they reached their targets. 
Since 2015, Yemen has faced significant political turmoil resulting in one of the most serious human crises in the past 100 years according to the United Nations (UN). The tragedy was sparked in September 2014, when the Houthi movement declared a coup against the internationally supported government in the country.  
Saudi Arabia announced the formation of the "Coalition for Supporting Legitimacy in Yemen" regional alliance to counteract the coup. Besides Riyadh, the coalition includes a number of key Saudi allies, including the UAE, Jordan, Bahrain, Pakistan, Djibouti, Sudan, Senegal, Kuwait, and Egypt.