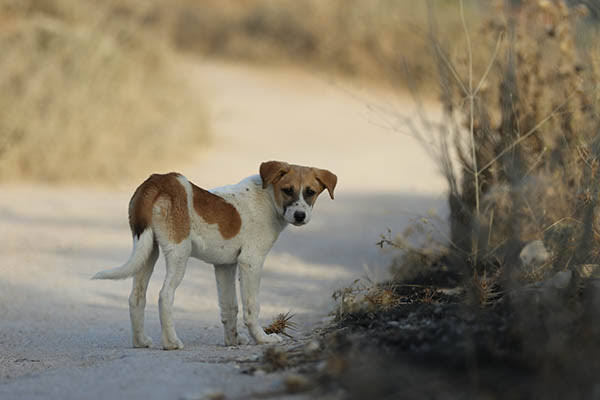 Each year on 28 September, the world celebrates World Rabies Day as an international day of awareness coordinated by the US-based non-profit organisation, Global Alliance for Rabies Control.
In support of the awareness campaign, the Egyptian Caricature Museum in Fayoum's Tunis Village have organised an exhibition and cultural event entitled "Why Kill Me?". The campaign, implemented as part of Egypt's Vision 2030, is designed to create awareness on dealing with stray dogs and rabies.
The museum launched the caricature competition against culling dogs, at the same time as adopting the Global Strategic Framework for Dog Mediated Rabies. It aims at educating people, and providing vaccines for infected cases and eliminating rabies.
Thousands of innocent dogs suffer brutal and inhumane deaths on a daily basis, and Tunis Village in Fayoum has unfortunately recently been witness to a very cruel act of such killings.
In cooperation with the Global Alliance for Rabies Control, the Egyptian Caricature Association, Rasm Masr, the Moroccan Association of Cartoon, and the Rosalyoussef newspaper, worldwide entries can apply for the competition until 5 October. The artworks can be submitted by hand to the Egyptian Caricature Association or via email, with the competition's four winners to be announced at a later date.
Recently the Rabies became a serious problem in Egypt. Ministry of Health statistics indicated that about 0.03% of reported bite cases resulted in human rabies in 1999, including one case in Cairo, 42 cases in the rest of Egypt.
Moreover, the Abbassaya and Imbaba Fever Hospitals have reported five deaths due to rabies in 1999 and four in 2000. These hospitals treat patients from all over Egypt.
According to animal welfare organisation, the Egyptian Society of Animal Friends, rabies should not to be taken lightly. Animals should be vaccinated, as should humans at risk. 
The anecdotal and statistical data available indicate that a very low percentage of bite victims are actually exposed to rabies, the organisation said.
It added that bite victims who begin treatment quickly rarely develop rabies, asserting that the incidence of rabies in animals is significantly lower in Cairo than outside of Cairo.
The World Rabies Day was set up by the UN, and has been endorsed by international human and veterinary health organisations, such as the World Health Organization (WHO), and the World Organisation for Animal Health (OIE).
It is celebrated annually to raise awareness about rabies prevention, and to highlight progress in defeating the disease.
The date, 28 September, also marks the anniversary of the death of Louis Pasteur, the French chemist and microbiologist who developed the first rabies vaccine.
Today, safe and effective animal and human vaccines are among the most important tools that exist to eliminate human deaths from rabies. At the same time, awareness is the key driver for successfully engaging communities in effective rabies prevention.