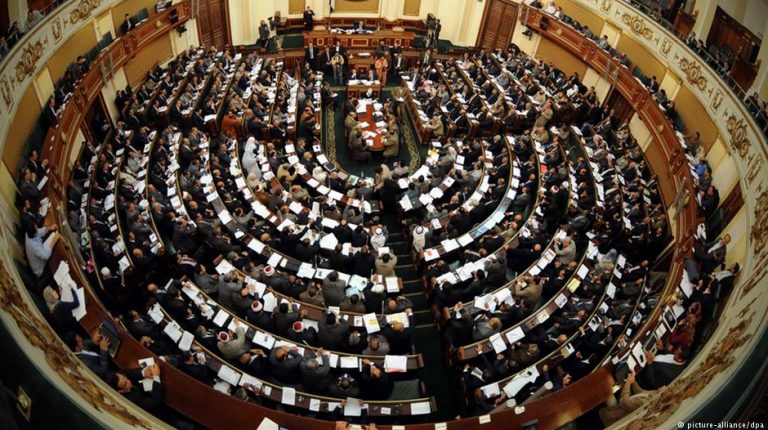 Egypt's House of Representatives headed by Speaker Ali Abdel Aal will convene, on Thursday, in the opening session to the current parliament's sixth and last round.
Parliament will review a number of urgent laws and legislation before the end of the legislative season in January. They are also set to renew the nationwide state of emergency, which will come to an end on 27 October and which requires the approval of the parliamentary majority for renewal.
Preparation and nominations for the House of Representatives elections,  scheduled for October, remain ongoing. The announcements revealing the election results will be also made by the end of the last round, according to the timetable set by the National Elections Commission (NEC).
The House of Representative's current session is based on Presidential Decree No 570 for 2020. The sixth session will last for only a very short period of less than nine months.
Khaled Hanafi, member of the Parliament's Constitutional and Legislative Affairs Committee, said that the sixth session and the next session will be very short. He added that the number of its sessions "does not exceed the fingers of one hand", due to the upcoming elections.
He also said that the most important and urgent files will be discussed during the sixth and final session, including the Emergency Law.
In late August, the fifth parliamentary session took place in which a total of 243 draft laws were approved, a significant increase on previous parliamentary sessions.
In November 2019, Abdel Aal said that the current parliament would continue its work until January 2021 as stipulated in the Constitution, which outlines five-year legislative terms.
The parliamentary elections will take place over two stages. The first stage, covering 14 governorates, will take place between 21 October and 30 November, with the second stage covering 13 governorates set to take place between 4 November and 14 December.