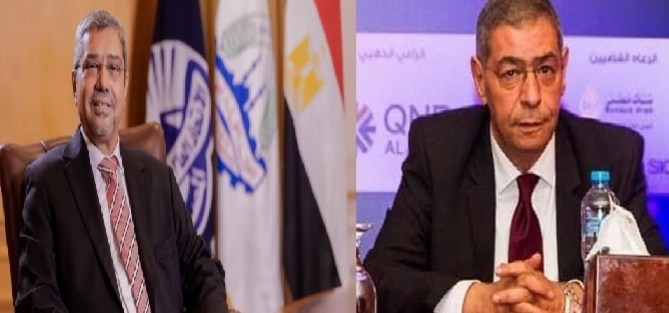 The Digital Economy and Technology General Division (DETGD) affiliated to the Federation of Egyptian Chambers of Commerce (FEDCOC) announced the launch of its retail automation initiative "Tawteen" in January 2021.
The initiative's first phase will take place in cooperation with the Information Technology Industry Development Agency (ITIDA) and a number of banks working in the local market.
Ibrahim Al-Arabi, President of the FEDCOC, said that the initiative aims to stimulate micro-, small- and medium-sized enterprises (MSMEs) to benefit from technological transformation. It has also been designed to create non-traditional new job opportunities for companies, and open new markets for companies and entrepreneurs.
In a press release on Saturday, Al-Arabi added that the initiative works to achieve the Egyptian government's desired goals by working to develop the trade system and achieve greater financial inclusion and digital transformation.
Khalil Hassan Khalil, Head of the DETGD, said the Tawteen initiative aims to automate 400,000 retailers over three years.
Khalil explained that the initiative also aims to facilitate financing to target merchants through national banks, and in cooperation with various institutions active in the retail sector.
The initiative aims to cover the largest possible number of entrepreneurs and MSMEs across Egypt, to facilitate the use of technology nationwide. It also aims to modernise patterns of internal trade, with the initiative's scope set to include every commercial store that has a commercial register and lacks the use of technology in its various forms.
The Tawteen initiative targets a variety of groups including grocery stores and platforms that sell all types of food products, small pharmacies, small restaurants, and retail platforms for various products.
Khalil said that the initiative will provide two kinds of services, namely electronic and financial, where beneficiaries receive a loan of EGP 30,000-EGP 50,000. The loans are divided into EGP 20,000 to create a new technological solution for one or more devices and software, and EGP 10,000 in cash financing to buy the goods that are traded. The payment is made in instalments for a period of 36 months.
The electronic products that the customer can purchase also include: technological solutions (desktop or laptop devices) and software; barcode printers and scanners; surveillance cameras; and any other devices that meet the specified specifications.
The banks involved in the initiative will finance the loans for target customers, taking into account the volume of their trade. They will provide easy loans through an extended payment plan that allows customers to pay comfortably and easily.
The banks also play another role as the market for the initiative through customer service departments entrusted with communicating with the target segments and explaining the initiative and urging them to subscribe to it.