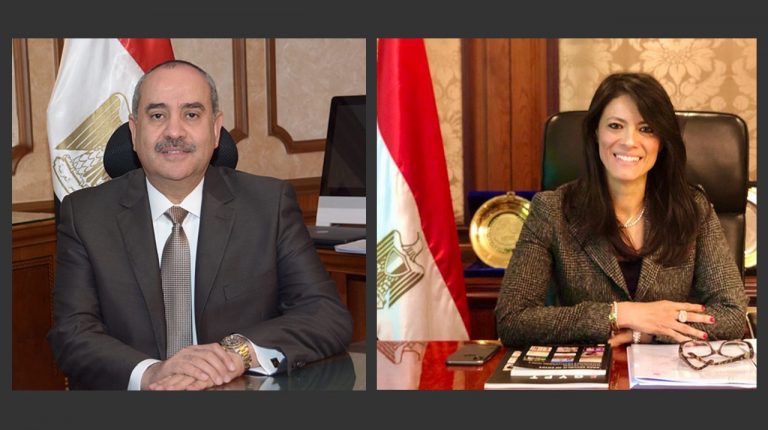 Egypt's Ministry of International Cooperation secured about $225.7m in funding from development partners to the local civil aviation sector projects, according to a Tuesday ministerial statement.
It came on the sidelines of a high-level meeting between Minister International Cooperation Rania Al-Mashat and Minister of Civil Aviation Mohammad Manar Enaba. The meeting was also attended by Montaser Manna, Deputy Minister of Civil Aviation, and Amani Metwally, Head of the Civil Aviation Support and Development Fund.
During the meeting, the two ministers discussed cooperation with multilateral and bilateral development partners to support financing projects in the civil aviation sector. The cooperation would also see the establishment of an investment zone in the vicinity of Cairo International Airport.
This comes as part of the Ministry of Civil Aviation's plan to develop Egypt's civil aviation facilities. The plan, which has been approved by the Egyptian government, will see the important sector upgraded, and open the way for discussions on joint cooperation with international partners through the Ministry of International Cooperation.
Minister Al-Mashat emphasised the importance of the aviation sector which provides support for and can help develop the national economy.
She referred to her ministry's mandate to coordinate between the Ministry of Civil Aviation and Egypt's development partners, to provide the required financing for development projects as part of the National Development Agenda 2030.
For his part, Enaba praised the Ministry of International Cooperation's role in coordinating with his ministry to facilitate its communication with development partners regarding development projects in the sector. He added that the Ministry of Civil Aviation is keen to contribute in increasing investments in the country.