The world's fastest-growing & trendsetting smartphone brand, realme, has finally revealed its latest three most innovative products, the 7 series: realme 7 & 7pro, which have reached a staggering 20 million users upon their launch into the global market. Moreover, realme has also released its newest C series smartphone C17.
The announcement was made during a virtual event on the company's online portals. realme has developed new, affordable products specifically designed to suit the needs of youth. These smartphones incorporate artificial intelligence technology as well as state-of-the-art quality and features for smartphones within this price range.
Affordability is one of the key reasons why realme is atop of other brands addressing, as it is always striving to meet the needs of every young smartphone user. With more than 1.5 million users across Egypt alone.
realme 7 & 7 Pro constitute a real game-changer in smartphone recharging. The new 7 series include a 65W SuperDart charger, allowing users rapid recharging; only three minutes are fully capable of reaching the battery to 13 percent.
Users won't need more than 34 minutes to fully recharge their batteries. As a leader in the SuperDart charging evolution, realme 7 is the first brand to integrate the 65W SuperDart to smartphones under the 5K price segment. Therefore, making young users experience the efficiency and luxury of lightning-fast charging speed, and with that, the 7 series becomes the most distinguished manufacturers among other competitors.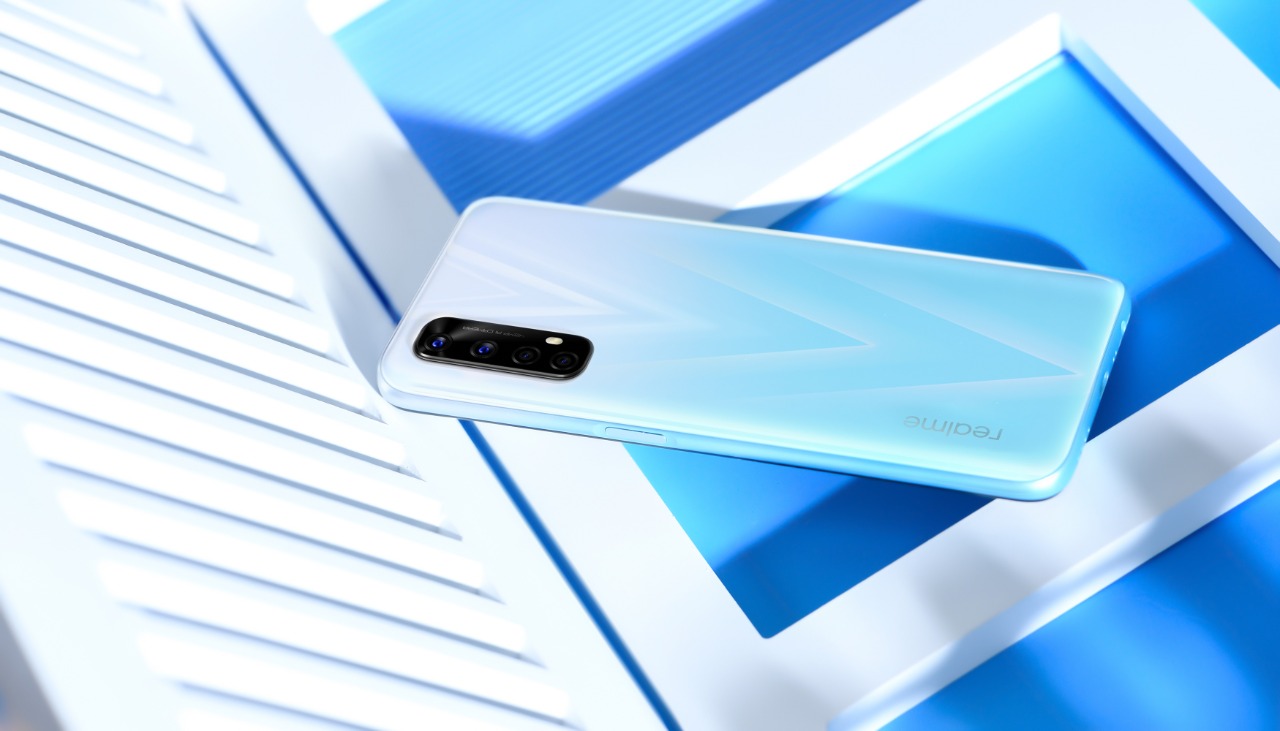 realme 7 … the most affordable smartphone with a 65W SuperDart charger
The new realme 7 is the most affordable smartphone supporting a 65W SuperDart charger with a MediaTek Helio G95  processor, the world's first of its kind made especially for avid gamers. This octa-core can reach up to 2.05 GHz. It is also supported by the latest cooling systems to maintain the temperature of the smartphone by up to 8.6%.
Not only that, the stunning realme 7 flaunts a 48MP quad-camera, an 8MP wide-angle camera, and a third camera for macro-photography, along with a black and white portrait lens which supports the main lens in capturing better, contrasting colors, and absorbing more light. Lastly, the smartphone's selfie camera is a 16MP stunner with Smart Beauty mode implementation and Bokeh Effect.
realme 7 has got an enormous 6.5-inch screen with 1080 x 2400 FHD clarity, a 90Hz smooth display feature that supports the processor's steady performance during heavy usage and gaming. The realme 7 also includes a 128GB storage and an 8GB of RAM. As for its impeccable design, the realme 7 plays on the V-shape and amplifies a sense of victory for its users.
The smartphone comes in two colors: the White Knight and the Black Ninja. All of these features make realme 7 the perfect option for young smartphone users for just EGP 4,790.
realme 7 Pro…64MP quad-camera with a Sony IMX682 sensor and a 32MP selfie camera
The realme 7 Pro features one of the top quad-cameras in the market.  The sharpness and detailing of the realme 7pro's 64MP quad-camera images are unparalleled compared with similarly-priced competitive smartphones. Therefore, making up the best and most affordable smartphone option for youth across the world.
The main 64MP quad-camera has got a Sony IMX682 sensor, an 8MP wide-angle camera, a third camera for macro-photography enthusiasts, along with a black and white portrait lens that takes contrasting colors to a whole new dimension. Plus, a 32MP selfie camera implementing Smart Beauty technology even in dim light settings. The 7Pro also flaunts a wide array of photo effects and applications such as starry mode, HD pro nightscape, and ultra-clear mode.
As for the performance, the realme 7 Pro has a powerful Qualcomm Snapdragon 720G octa-core processor that can go as fast as 2.3 GHz. With its 6.4-inch FHD Super AMOLED + screen, the new smartphone caters to the needs of every modern smartphone user. All of the aforementioned features make the realme 7 Pro the top smartphone for just EGP 5,990.
The novel phone has a 1080 x 2400 screen with a 60Hz smooth display along with a three waterproof layered shield, a double-stereo speaker supporting Dolby Atmos technology; 128GB of storage, and 8GB of RAM. Also, the smartphone features two SIM card slots and one SD card slots, the latter can reach up to 256GB.
However, the design deeply mirrors nature's unmatched beauty by playing on some mesmerizing visual effects that further highlight the resources of natural wonders around the world. This smartphone is available in Mirror silver and in Mirror blue.
The realme 7pro is a trendsetting masterpiece that was made for young smartphone users. It is the first and only smartphone ever to have passed the German TÜV Rheinland Verification, as the phone has successfully undergone 22 main tests and 38 secondary others.
realme was the only brand in the market that has verified the entire smartphone not a specific feature such as screen or battery properties but the comprehensive test covers sudden falls, user consumption, exposure to high and low temperatures, various rates of humidity, unstable performance, click life as well as many more experiments that guarantee the smartphone's qualifications and adherence to the highest levels of daily consumption.
The C17 resumes realme's streak of success as the first affordable phone with 90Hz screen display
with more than 13 million users and believers in the C series, realme has launched the C17, the first affordable smartphone with a 90Hz smooth display for EGP 3,590. This assures the brand's aim to provide its younger audience with practical smartphones that match their lifestyles.
The C17 has got a Snapdragon 460 processor, a mighty 5,000-milliampere battery, an 18W fast charger, a 13MP quad-camera, and an 8MP selfie camera both supported by AI technology. Moreover, the new C17 also has a 6.5-inch HD+ screen, up to 128 GB of storage, and a steady 6 GB of RAM. The phone is available in two colors, Lake green and Navy blue.