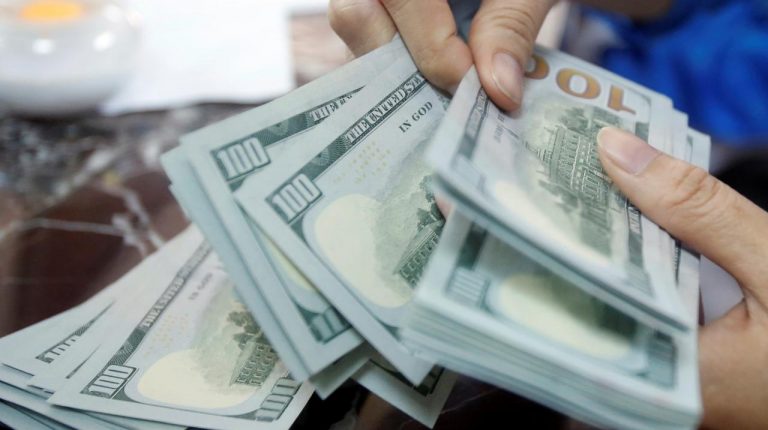 The Central Bank of Egypt (CBE) announced that Egypt's external debt increased to $123.49bn at the end of June 2020, compared to $111.29bn in March 2020, a rise of about 12.2%.
The country's external debt in June 2020 also increased by 14.79% compared to June 2019 when it reached $108.7bn.
In a recent report, the CBE stated that Egypt's long-term external debt recorded $112.6bn in June 2020, up from $100.97bn in March 2020, an increase of $11.65bn and reflecting a growth rate of 11.6%.
This comes at a time when the value of short-term debt reached $10.866bn, compared to $10.316bn in the comparison period, a decrease of $549.5m or 5.3%.
According to the CBE, the government's share of the external debt reached $69.35bn in June 2020, up from $60.404bn at the end of March 2020, an increase of $8.948bn.
The CBE's share recorded $27.885bn, up from $27.780bn, while foreign bank debts amounted to $11.920bn compared to $8.252bn.
External debts owed on other sectors recorded $14.331bn in June 2020, down from $14.854bn in March 2020.
During the fourth quarter (Q4) of fiscal year (FY) 2019/20, which came to a close in June 2020, Egypt's debt from the International Monetary Fund (IMF) recorded about $4.8bn. Of this amount, $2.8bn was obtained through the Rapid Financing Program.
A further $2bn was obtained from the first instalment of the credit readiness agreement, bringing the total value of IMF input in the country to $5.2bn. This is in addition to the $5bn in obtained in international bonds sales in May 2020.