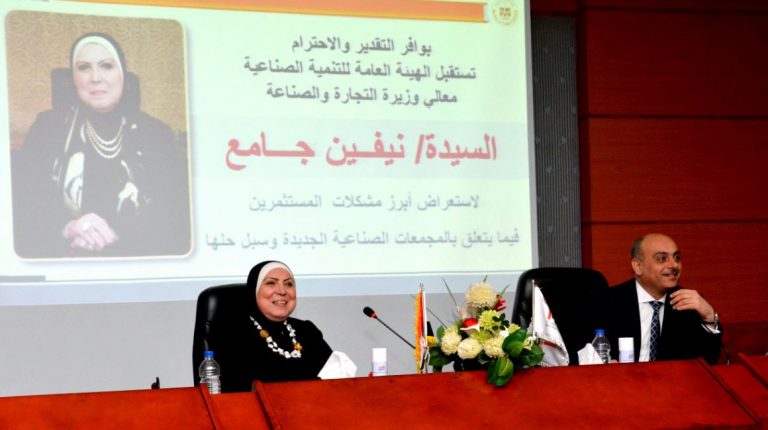 Egypt's Minister of Trade and Industry Nevine Gamea announced that investors applying for industrial units in the seven new industry clusters will be granted a six-month reprieve from rent.
The six-month reprieve will come into effect once the investors receive their units at the industry clusters recently offered by the Industrial Development Authority (IDA).
Gamea said that the decision aims to relieve the burdens on small enterprises and investors, whilst giving them the opportunity to start their projects.
The minister also announced a two-week extension on the submission period for applications to obtain industrial units in the seven new clusters. The period will now come to a close on 12 December, to give investors an opportunity to prepare feasibility studies for their projects.
Gamea said that the rent set for new units are very affordable for small manufacturers and investors, and that the state has been keen to provide these units at a lower price than the cost. The governmental move aims to support young people, as these clusters were not launched for making a profit.
She also said that the executive regulations under the Micro, Small and Medium-Sized Enterprise Development Law are being drawn up. This represents a significant improvement in terms of facilities, advantages, and investment opportunities that will provide help for young investors working in this promising sector to develop their projects.
Moreover, IDA Chairperson Mohamed Al-Zalat said that the authority is keen to constantly communicate with investors working in all industrial areas and complexes. This aims to help them overcome all the obstacles they may face, and to ensure collaboration to solve their problems.
Al-Zalat said that the IDA is committed to providing all necessary facilities to help investors in the new industrial complexes to obtain all necessary licences for their projects.
He added that units available in the new industry custers will be very distinctive, with each unit equipped with all utilities, including sanitation and water networks.