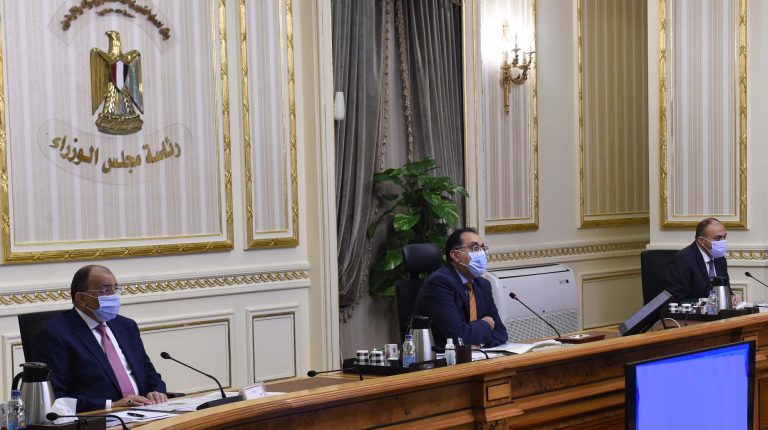 Egypt's Prime Minister Mostafa Madbouly has directed for the complete readiness of hospitals across the country in order to receive cases of the novel coronavirus (COVID-19).
This should be undertaken alongside ensuring the availability of coronavirus treatment protocols at hospitals and pharmacies, according to a Monday statement.
Madbouly's directives came during a video-conference meeting, on Monday, with the country's Governors, and the participation of Minister of Local Development Mahmoud Shaarawy and Minister of Housing, Utilities and Urban Communities Assem El Gazzar.
The Prime Minister called on Egypt's governors to intensify their follow-ups, in coordination with the concerned bodies, against sales of fraudulent or unserviceable drugs and medical supplies.
Madbouly also asserted the need to implement precautionary measures to curb the outbreak of the pandemic, and to keep hotlines activated in every governorate to receive citizens and COVID-19 patients' demands or complaints.
The government is intensifying its efforts to limit the spread of the coronavirus, amid fears of an increase in cases during the winter season. It has repeatedly urged citizens to adhere to precautionary measures, alongside wearing face masks in public, practicing social distancing and personal hygiene to avoid a second lockdown.
After weeks of looser coronavirus restrictions, the government has warned that it may tighten its restrictions to deter entities or citizens violating its precautionary measures.
Egypt has witnessed an uptick in daily recorded COVID-19 cases in recent days, as the country's total confirmed cases reached 113,027 cases and 6,548 deaths on Sunday, while 101,881 have recovered and been discharged from hospital. 
The country has also ranked 57th place worldwide in terms of the number of its confirmed coronavirus cases.
On the other hand, Madbouly said that the government has received 2,395,000 reconciliation requests for building violations nationwide so far. 
He warned against any building violations on agricultural or other lands, adding that the government will never allow these violations to happen again.
"This is your responsibility to immediately prevent informal housing," the Prime Minister said to the governors. 
Madbouly also directed for an increased readiness and the activation of crisis-management rooms, to deal with heavy rains which are expected in Egypt soon.
The Prime Minister said that despite the recent heavy rains some governorates have seen, it only took a few hours to siphon off the rainwater. He added, however, that the problem was worse in some areas, due to urban deterioration.
The governors asserted that medical supplies and medicines are available at hospitals for citizens and patients who need them. They added that operations rooms in each governorate are following up on weather changes, in coordination with concerned bodies.