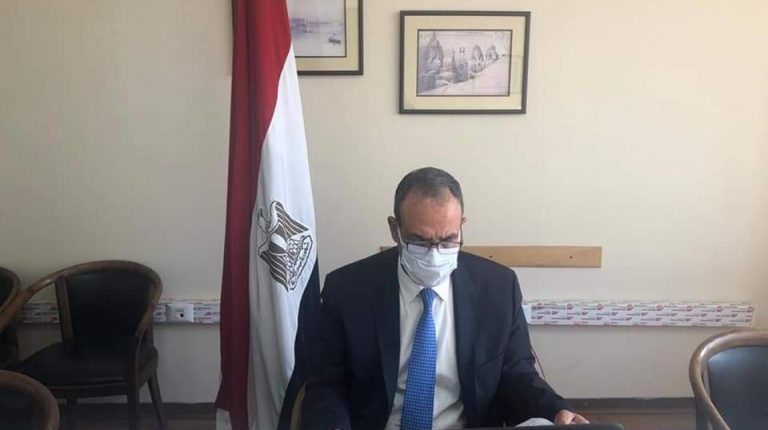 Egypt's Assistant Foreign Minister for European Affairs, Ambassador Badr Abdel-Aty, has asserted the importance of enhancing the Union for the Mediterranean's (UfM) efforts to reach political, security, economic, social, cultural, and human harmony.
During a virtual meeting of the UfM's Fifth Regional Forum, the member states celebrated the silver jubilee of the launch of the Barcelona Process, or Euro-Mediterranean Partnership, in 1995. This laid the foundations of the Union for the Mediterranean, the Ministry of Foreign Affairs said on Saturday.
In a speech, Abdel-Aty confirmed the importance of reaching a comprehensive solution to the Palestinian issue, which was the main catalyst for the Barcelona process.
This comes as part of the framework of respecting relevant international legitimacy decisions, the two-state solution, and the establishment of an independent Palestinian state based on the borders of June 1967, with East Jerusalem as its capital.
He said that the Mediterranean region should enhance intra-cooperation, in order to face the repercussions of the novel coronavirus (COVID-19) pandemic.
Abdel-Aty said that cooperation should support economic integration in the Mediterranean region, and attract investments to create job opportunities, exchange experiences, training, and enhance scientific research.
He added that Egypt plays an effective role within the union as a key partner in all areas of regional cooperation. The ambassador also noted that Egypt organised a simulation model for the UfM, as part of the Third World Youth Forum in Sharm El-Sheikh last December.
Abdel-Aty added that Egypt will host the union's second Ministerial Conference for Environment and Climate Change next year.
He noted the pivotal cultural role played by the Anna Lindh Foundation in Alexandria as the main tool for Euro-Mediterranean cultural work. At the same time, the ambassador noted the importance of enhancing intellectual and cultural dialogue, to combat violence, extremism and hatred.
Abdel-Aty asserted the importance of religious institutions in building bridges of rapprochement, and spreading the values ​​of coexistence, tolerance, moderation, and respect for religions.