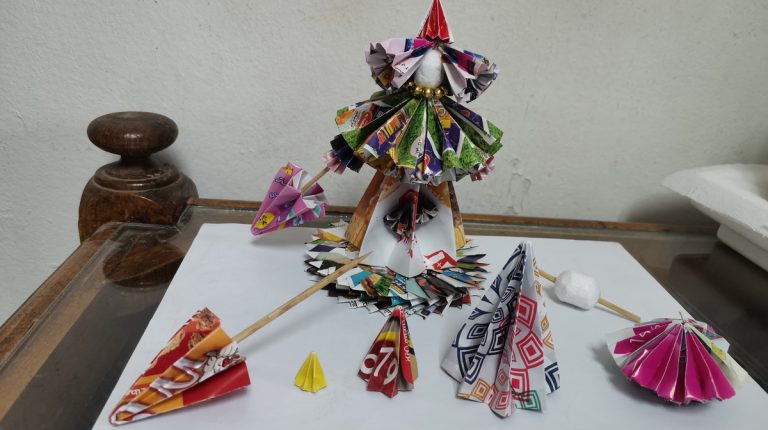 When it comes to unusual life experiences, 69-year-old Masayuki Sakuma has definitely had plenty of that.
The Japanese chef has spent the better part of 32 years living and working in Egypt, establishing a car agency for people with special needs along the way.
Sakuma came to Egypt in the 1980s, initially working as a Japanese chef for the country's expatriate community resident in Egypt.
He started out in Ismailia, where he lived for two years working with a Japanese company that had business in the Suez Canal zone, before moving to Alexandria for six years to work with a petroleum company.
Later, Sakuma established a construction company that participated in many major projects across Egypt, including the construction of the Cairo Opera House building, which took place with the help of a Japanese grant. His company also had dealings in the building of the Qantara Bridge, and the Abu El-Rish Hospital for Children in Cairo.
"Unlike Japan, Egypt enjoys the best climate in the world, while Japan faces bad weather for about nine months per year," Sakuma said, "In these months people have to face a lot of tornadoes, Tsunamis, violent winds and exposure to harsh waves of cold and air humidity."
It was whilst living in Egypt that he was inspired to open a car company specialising in importing Japanese cars and converting them from right-hand to left-hand driving. In 1994, he established the Fuji Investment Company in Cairo in 1994, which imports used Japanese manufactured cars for Egyptians with special needs.
About 35% of the world's population drives on the left. Despite most of those populations being in countries that are mostly old British colonies, Japan is one of the most famous countries that use right-hand driving cars.
Sakuma said that his company aims to help as many people as possible, specifically people with special needs.
"When you do a favour for someone, forget it, but when someone does a favour for you, remember it," he says of his work.
In his free time, however, Sakuma has also turned to the very Japanese art of origami sculptures. The desire to take up the hobby came about due to his not having visited his home country since 2004.
In an attempt to keep homesickness at bay, he began to create works of origami art, to remind himself of Japan.
"On my last visit to Japan, I found my sister's house decorated with origami sculptures, which inspired me to make origami figures too," Sakuma explained.
Origami is the art of paper-folding, and derives its name from the Japanese words ori "folding" and kami "paper". Traditional origami consists of folding a single sheet of square paper into a finished sculpture, which often features flowers, birds, and other nature-based motifs.
Although the name origami was not adopted into common usage until the 1800s, the art of folding paper the world now knows as origami has been around for over 1,000 years. After 500 CE, the word "origami" was used in Japan for religious purposes and special occasions.
Later the little artworks were used as tokens, gifts, and talismans, and continued to be used in Shinto practices and to mark religious sites.
Before Japan's Edo Period between the 17th and 19th Centuries, paper was still very expensive, and as a result, origami was not widely practiced except by the very wealthy.
Sakuma's mother was the one who taught him how to make Origami figurines, and he now uses advertisement paper to make the figurines, instead of special origami paper. He explained that by using advertising paper, he helps to recycle paper and make origami sculpture with a higher quality of paper.
He has taken a penchant for origami because it stimulates the mind and the senses, specifically the senses of sight and touch. He explained that the artist must think about coordinating the colours and sizes of a single sculpture.
Sakuma added that the most famous origami shape is the Tsuru Bird, which represents the crane, and which has a story that has touched the hearts of millions.
The "senbazuru", or the legend of the thousand origami cranes, is the story of Sadako Sasaki, a young Japanese girl and her thousand paper cranes. Sasaki had survived the atomic bomb dropped on Hiroshima by the US at the end of World War II. Despite her survival, she became very ill due to her exposure to the radiation, and soon contracted leukemia.
According to legend, anyone who folded one thousand paper cranes, which is a symbol of good luck in Japanese culture, would have their wish granted.
Learning this, Sadako began folding cranes, first wishing for herself to get well, and then in the hopes to bring peace to the world. Accounts state that she made it to 644 before she passed away. Her classmates finished folding cranes for her, and Sadako was buried with her one thousand origami cranes.
Sakuma has participated in many activities organised by charity organisations for orphan children, teaching youngsters how to make origami.
"It is very difficult to teach children origami art, because making it requires accuracy in cutting paper according to specific measurements, but children face difficulty in cutting papers," he said.
He has also participated in events organised by the Department of Japanese Language at Cairo University to help students learn more about Japan's culture.
Such is Sakuma's renown in origami, he has taken part in several Egyptian series and films, including an original Japanese film and a series.