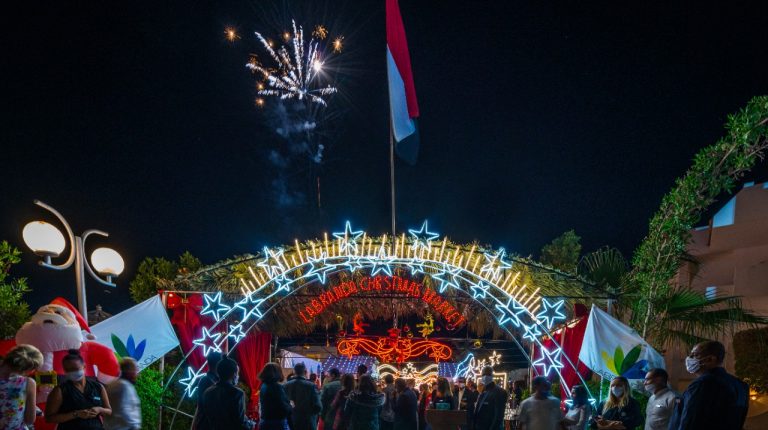 As the world tourism sector suffers the repurcussions of the novel coronavirus (COVID-19) pandmic, hospitality institutions in Egypt search for creative initiatives to stimulate tourism.
DNE Buzz takes you on a journey to the first Christmas market in Egypt. Makadi Bay in Hurghada hosted a huge Christmas market, organised by Meeting Point Hotels (MPH), which owns three hotel brands in Makadi: Labranda Royal Makadi, Labranda Club Makadi, and Lemon & Soul Makadi.
Located in the Red Sea Riviera, Makadi Bay has beautiful, white sand beaches and crystal blue water.
The Christmas market started on 1 December in Labranda Royal Makadi hotel, and will last to 31 December, comprising all traditional Christmas celebrations such as Christmas parades, and live music and shows.
Alongside the Christmas market, the hotel holds food festivals featuring a wide and diversified line-up of local, regional, and international food.
Labranda Hotels and Resorts Makadi Bay are the only destinations in Makadi where you can find fun, relaxation, and activities.
Snorkeling at Labranda is few steps away from the beach; you can enjoy the Red Sea's colorful corals and beautiful sea creatures.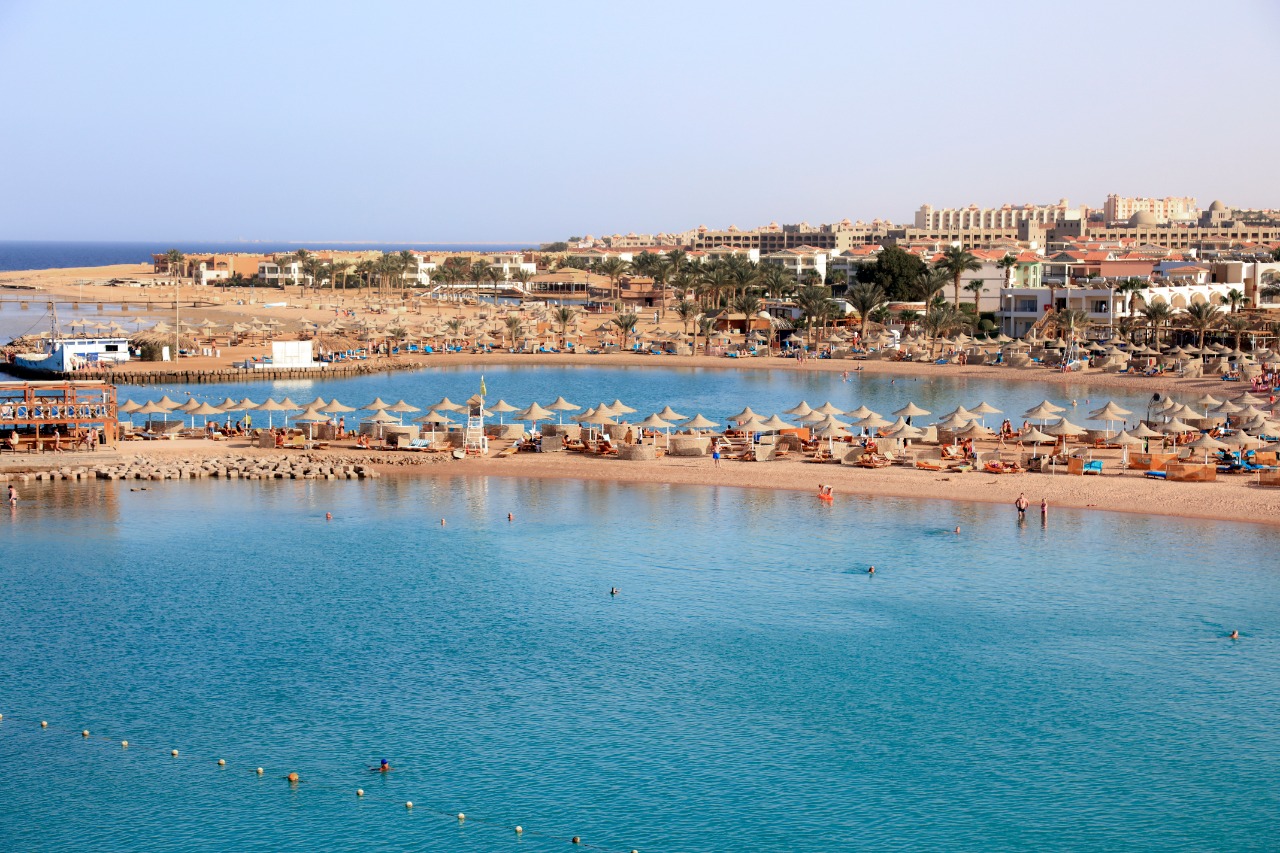 Most of the hotel's have visited the place frequently for more than 16 times.   
A German guest called Micheal Knapmann, who visited the place for four times, said, "I feel safe and happy here more than I feel in my home town."
Knapmann added, "The hospitality team is so friendly and touched my heart. It makes me feel home, appreciated, important, and happy."
Another German guest Mrs. Silber, who visited the place for 13 times, said, "It gives me a feeling like coming home. However, it is difficult to enter Egypt directly from Germany under the current difficult circumstances. I am keen to visit Egypt and accommodate in that hotel to enjoy daily live shows and parties, as well as the unique sea and sun."
MPH Global CEO, Wael Rashed, said, "In times of crisis and uncertainty, opportunities exist. Makadi properties, our flagship destination for MPH Egypt, have undergone expansive changes in all areas and aspects since reopening last June to be ready to own the upswing of the business, which we are confident will come back strong within 2021. We continue to grow our footprint in Egypt with a couple of projects in the pipeline to support our global growth plans and current portfolio of more than 65 resorts in 10 destinations."
Cluster Manager at MPH Egypt, Hedi Ben Aissa, said, "When you touch people's heart, they will never forget you, and that's our strongest weapon."
Ben Aissa added, "Egypt is the most beautiful distinction in the world and it is the best hospitality destination that tourists can have. Egypt has a 7000-year civilisation, and it knows how to welcome people."
He noted that in these current difficult circumstances, everything in Europe is closed and nobody can go even for shopping. He added, "In Labranda Hotels and Resorts Makadi Bay, we are spending a good time together, we are just dancing, eating, and enjoying the sea. This is our daily life at Labranda."
Ben Aissa is a very experienced Cluster General Manager with more than 30 years of success in international Hotel's management, and with a previous experience with MPH Management.
He invited evryone to come to Egypt, saying, "Egypt is safe and charming. Tell your friends to come to Egypt and enjoy our delightful sea and sun."
Head of Marketing MPH Egypt, Amira El-Sherif, said, "We are targeting the whole world at Labranda. Sky is our limit when it comes to promoting our brand and making people happy."
DNE Buzz is an online magazine, bringing you stories on a diverse range of topics, including the latest trends in fashion, dining, lifestyle, travel, technology, and entertainment. DNE Buzz is your ultimate guide to the latest news, on how to dress, live, travel, and invest.
Visit https://dnebuzz.com/ for more.