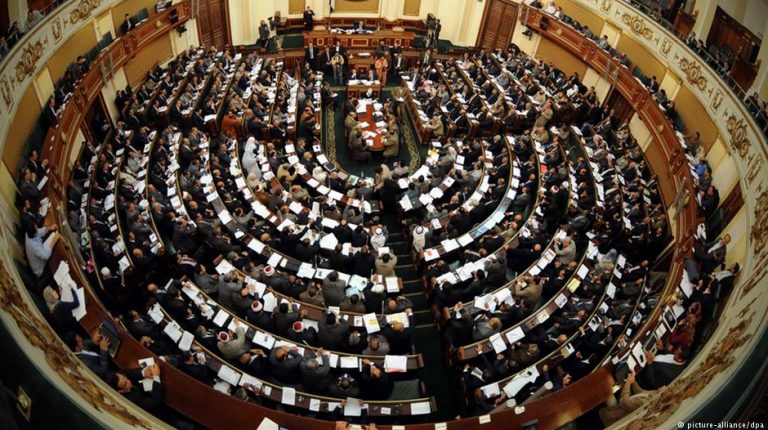 Egypt's newly elected parliament, which is expected to hold its first session on 10 January 2021, includes representatives of 13 parties and an unprecedented women's representation.
In the new parliament, the Mostaqbal Watan Party won the majority at 54%, securing 316 seats, followed by the Republican People's Party with 50 seats (8.64%), and then the Wafd Party with 25 seats (4.40%). The Wafd Party maintained its third position in terms of the size of representation. The Homeland Defenders Party also maintained its fourth position after winning 23 seats in the new parliament, accounting for 4.05%. The Modern Egypt Party came fifth with 11 seats or 1.94%.
Other parties like The Conference, Freedom, The National Progressive Unionist (Tagammu), and Al-Nour won nine or less seats. As for independent members, they acquired 97 seats, representing 17.10% of the parliament.
The Free Egyptians Party failed to have any seats in the recent elections, although it was the most-represented party in the 2015 parliament.
Women won 148 seats, constituting 26%, including 142 seats under the party list system, and 6 seats under the individual system in 3 governorates: Giza, Beheira, and Sharqia.
Head of the foreign relations committee at the outgoing parliament, Tarek El-Khouly, said, "The parliament, which finally ended its six-year term, contributed heavily to the parliamentary life in Egypt, and provided the legislative structure necessary for the advancement of many vital files."
El-Khouly added, "The next parliament enjoys diversity with 13 parties represented, which will contribute to enriching the parliamentary discussions and ensuring that citizens' demands are well addressed."
President of the Republican People's Party, Hazem Omar, affirmed that the political diversity is the slogan of the 2021 parliament, and that the majority of seats went for the centre-right.
He noted that the Republican People's Party occupies first place in terms of women's representation in the new parliament.