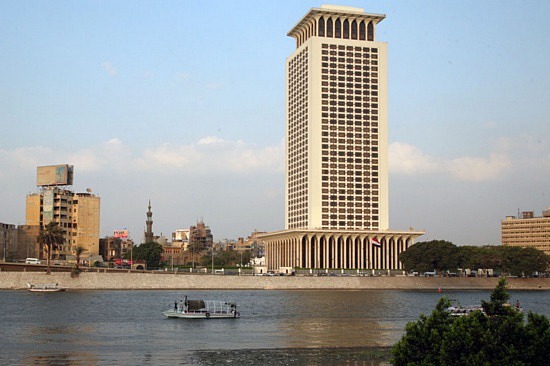 Egypt strongly rejected on Thursday statements made by by Ethiopian foreign ministry describing them as a unacceptable.
In an official statement, Egypt's Foreign Ministry Spokersperson Ahmed Hafez said the statements made by the Ethiopian Foreign Ministry Spokesperson Dina Mufti on Egypt were "flagrant transgression."
On Tuesday Ethiopian Foreign Ministry spokesperson commented on Egyptian  internal affairs, which Cairo described as "a violation of established African values which promote fraternity and respect for the other."
"The statements represent a blunt violation of commitments in the constitutional foundations of the African Union, which stipulate clearly in its fourth article a commitment by member countries on non-interference in other countries' internal affairs," Hafez said.
He stressed that such attack on the Egyptian state is nothing but a continuation of the approach of employing the hostile tone from Ethiopia to cover the successive Ethiopian failures both internally and externally.
"Egypt has always preferred to refrain from discussing in any way the internal situation and developments in Ethiopia, Hafez said, adding that it would have been more appropriate for the Ethiopian spokesperson to pay attention to the deteriorating conditions in his country, which is witnessing many conflicts and human tragedies that have led to the killing of hundreds and the displacement of tens of thousands of innocent citizens."
"The most recent of these internal tragedies in Ethiopia is what is happening in the Tigray and Benishangul-Gumuz regions in front of the whole world, as well as what the tensions and instability in Oromia region. Nevertheless, Ethiopian continues its hostile practices towards its regional neigbours, including the recent military actions and escalating tension in the borders with Sudan," Hafez concluded.