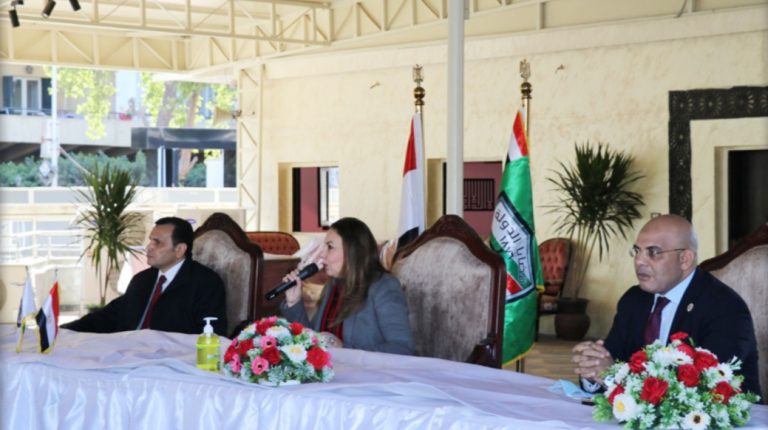 Egypt's Ministry of Communications and Information Technology has held a workshop on institutional development and digital transformation for a number of consultants and employees with the State Lawsuits Authority.
The workshop came as part of Egypt's digital strategy and tendency towards the greater use of technology in all aspects of the state's function.
The Ministry of Communications and Information Technology set up the workshop as part of its efforts to develop and build the digital capabilities of state case advisors and employees. It comes in light of the State Litigation Authority preparing for the shift towards digital transformation, in implementation of the cooperation protocol concluded between the authority and the ministry.
The workshop aims to spread the concepts of digital transformation and digital empowerment, and to maximise the use of information and data. It also reflects the state's vision to achieve digital transformation, represented in building a digital Egypt, which is not limited to digitising government services, but includes: governing government activities; developing its performance; and managing policies with information, while providing all the pillars in support of digital transformation.
Ghada Labib, Deputy Minister of Communications and Information Technology for Institutional Development, presented a lecture on institutional development and digital transformation. She highlighted that digital transformation is a continuous process within institutions, as it passes through three phases.
It starts from preparing the institution for digital transformation work, passing through ensuring that digital transformation is absorbed, and continuing to follow-up business sustainability.
She reviewed the most prominent concepts and indicators about a digital Egypt, as well as the state's efforts to build an interactive digital society. She also reviewed the initiatives and projects for the digital transformation of public institutions and services, and programmes for developing and building the digital capabilities of the Egyptian people.