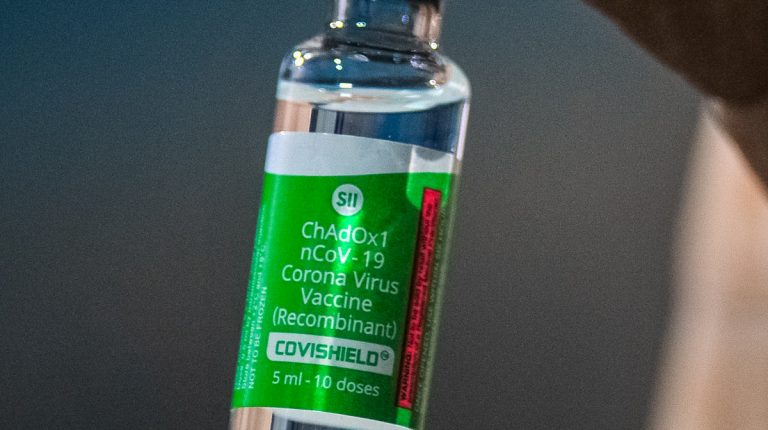 Egypt has received the first shipment of the AstraZeneca/Oxford University vaccine against the novel coronavirus (COVID-19), on Sunday, a week after the country embarked on a nationwide vaccination campaign.
Frontline health workers will be some of the first to receive the vaccine, alongside the elderly and those with chronic health issues.
The Egyptian Drug Authority (EDA) had also approved the emergency use of Covishield, the local name for the Oxford-AstraZeneca vaccine.
EDA spokesperson Ali Al-Ghamrawi said the authority had approved the emergency use of the vaccine, which is being manufactured by the Serum Institute of India, the world's largest vaccine manufacturer.
He also said that the approval came after the necessary evaluation processes were conducted at the EDA's laboratories, in order to ensure the vaccine's safety and efficiency.
Last week, the Unified Procurement Authority (UPA) announced it had signed a deal with Russia's R-Pharma and India's Serum Institute to purchase 20 million doses of the AstraZeneca vaccine. This forms a part of the total 100 million doses targeted by the Egyptian government.
The vaccine known as Covishield is made from a weakened version of a common cold virus, known as an adenovirus, which can be found in chimpanzees. It has been modified to look more like the coronavirus, although it cannot cause illness.
When the vaccine is injected into a patient, it prompts the immune system to start making antibodies and primes it to attack any coronavirus infection. The Covishield vaccine requires two doses administered between four and 12 weeks apart.
It can be safely stored at temperatures of 2°C to 8°C, about the same as a domestic refrigerator, a feature that makes it easier to roll out in hot countries and remote locations.
International clinical trials of the AstraZeneca-Oxford University vaccine showed that when people were given the full two doses, effectiveness hit 90%.