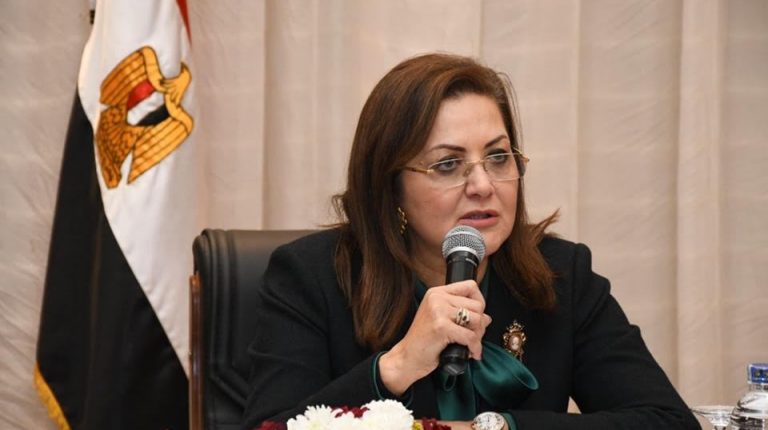 Egypt's Ministry of Planning and Economic Development has issued an inventory of the public projects that were completed during the period from fiscal year (FY) 2018/19 to FY 2019/20.
As part of this, the ministry matched the projects to Egypt's sustainable development goals (SDGs). The inventory was presented in the Ministry's first report of the "Follow-up to the Citizen Plan in Governorates".
According to Minister of Planning and Economic Development Hala El-Said, the report aims to shed the light on the development achievements during the mentioned period.
The report offers data on all the projects implemented in each governorate and their geographical distribution. It also monitors the implementation progress of sustainable development goals in each of Egypt's governorates.
The Ministry said that Assiut Governorate witnessed 424 development projects in that period, with a total investment estimated at EGP 17.5bn. A total of 225 projects worth EGP 5.2bn in investments took place in seven sectors during FY 2019/20, namely: education; health; electricity; petroleum; housing; irrigation; and local development.
The report indicated that 14 water and irrigation projects were completed in Assiut, costing a total of EGP 111.5m. These included the replacement and renewal of drainage networks in Al-Badari city, flood risk management projects in Arab Al-Awamer village, and the renewal of the Bani Muhammed bridge drainage system. The government also established the Abu Tij hospital with EGP 325m investments, as part of the development.
Moreover, 115 education projects worth a total investment of EGP 736.3m were implemented in the governorate, including establishment and renewal of 1,798 classrooms.
The report said that a 30% growth was witnessed in the number of completed education projects, along with an 11% increase in the amount of investments injected during FY 2019/20 compared to FY 2018/19.
A total of 17 sanitation projects were implemented in 11 villages in Assiut, with EGP 4.2bn investment.
As part of the SDGs to ensure access to modern, regular, and sustainable energy services at affordable prices, the government launched 23 energy projects worth EGP 9.2bn of investments.
The Assiut Power Plant was upgraded to generate an additional 250 MW through combined-cycle operation, bringing the total capacity to 1,500 MW. In addition, 67 local development projects (electricity network and street lighting) were completed, with EGP 113.1m investment.
In the petroleum sector, three warehouses for storing petroleum products with a capacity of 3,000 cubic metres were constructed, with EGP 70m investment.
As for road development, hundreds of kilometres of highways and local roads were established or developed, in addition to 26 bridges and tunnels, at a total cost of EGP 121.6m.
The report stated that the road sector witnessed about 45% investment growth in FY 2019/20 compared to FY 2018/19. Furthermore, 696 social housing units in the New Assiut city have been completed, costing EGP 94m.
As for climate change response, five projects to improve the environment were completed, with EGP 243.6m investments in FY 2019/20.