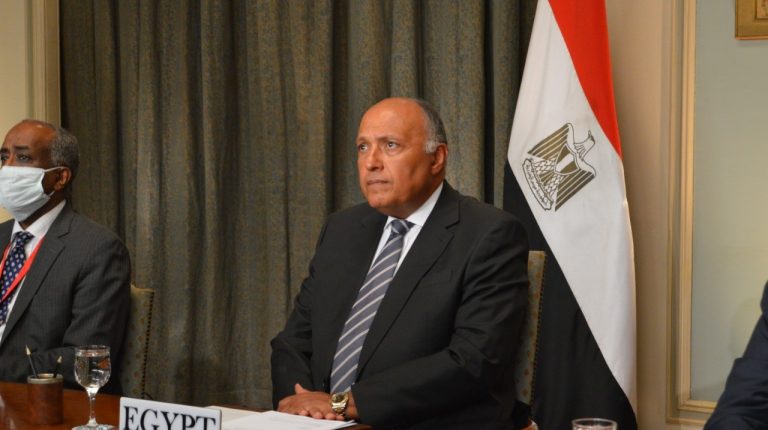 Egypt's Foreign Minister Sameh Shoukry has phoned High Representative for Foreign Affairs of the European Union (EU), Josep Borrell, to discuss bilateral relations and the developments of Ethiopia's Nile dam dispute and regional issues.
Ambassador Ahmed Hafez, spokesperson for the Egyptian Ministry of Foreign Affairs, said the call touched on the different areas of cooperation between the two sides.
The conversation addressed the development cooperation between Egypt and the EU within the Neighbourhood, Development, and International Cooperation Instrument (NDICI), in the context of the 2021-2027 multiannual financial framework (MFF).
Minister Shoukry also reviewed Egypt's position regarding the Ethiopian dam. He stressed that Egypt seeks to reach a fair, balanced, and legally binding agreement on filling and operation of the disputed dam through a serious and effective negotiating process.
Shoukry also discussed the proposal submitted by Sudan, which was supported by Egypt, regarding the issue.
The Sudanese proposal called for the development of the negotiating mechanism through the formation of an international quartet led by the Democratic Republic of the Congo (DRC), as the current President of the African Union (AU), with the participation of the United Nations (UN), the EU, and the US.
Shoukry said that Ethiopia's unilateral moves regarding the dam would have negative repercussions on the downstream states.