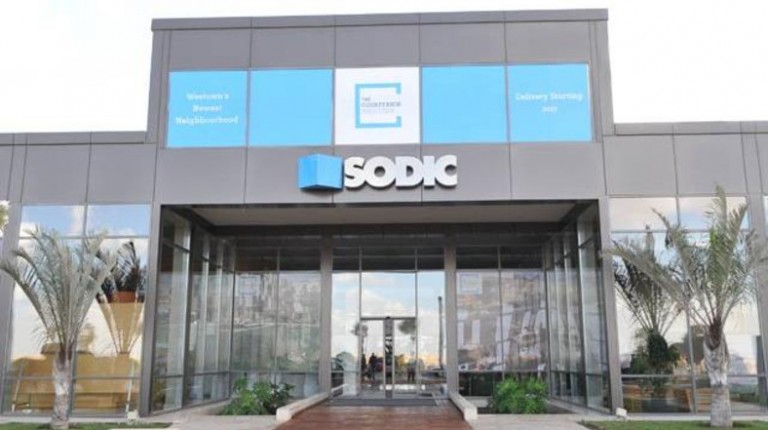 The Sixth of October Development and Investment Company (SODIC) is targeting gross contracted sales of EGP 8.8bn in 2021, representing a growth of 19% over its 2020 sales, according to 2020 financial results.
The company expects to deliver some 1,200 units and generate total revenue of EGP 7bn, while expenditure on construction is expected at EGP 3.9bn.
SODIC's Board of Directors has proposed the distribution of a cash dividend of EGP 0.55 per share, subject to the approval of the Ordinary General Assembly.
The proposal to distribute dividends for the third year in a row, despite the uncertainty caused by the ongoing novel coronavirus (COVID-19) pandemic, is a testament to the management's confidence in the company's future prospects.
It is also proof of the real estate sector's resilience, whilst demonstrating the company's commitment to a sustainable distribution to shareholders backed by its liquid balance sheet, solid financial performance, and strong cash flows.
SODIC sold 1,361 units during 2020, generating gross contracted sales of some EGP 7.4bn, an increase of 2% over the EGP 7.3bn of gross contracted sales recorded in 2019.
Delivering on the company's strategy to grow residential sales while retaining prime commercial assets for lease, non-residential sales only accounted for 3% of SODIC's gross contracted sales in 2020 versus 17% in 2019. Residential sales amounted to EGP 7.2bn, up 19% from the EGP 6bn recorded in 2019.
Net cash collections reached EGP 4.3bn for the year with delinquencies at 8%. This compares to collections of EGP 4.6bn and a delinquency rate of 6% recorded during 2019.
Revenues of EGP 5.6bn were recorded during 2020, mainly driven by SODIC's East Cairo projects Eastown Residences and Villette, representing 33% and 25% of the period's delivered value, respectively. On the other hand, the company's West Cairo projects contributed a further 35%.
Similarly, the cost of real estate sales includes an amount of EGP 547m, representing the capitalized interest on instalments collected from customers of units delivered during the year.
SODIC's gross profit amounted to some EGP 1.8bn, implying a gross profit margin of 32%. Meanwhile, it recorded operating profits of EGP 1bn in 2020, reflecting an operating profit margin of 18%.
During the year, SODIC launched Karmell, the second development to be launched on its 500-feddan plot in New Zayed. Karmell contributed 6% to the company's 2020 contracted sales, despite being launched towards the end of December 2020.
Karmell's launch follows the successful launch of VYE, SODIC's first development on the 500-feddan plot, which has generated some EGP 3.6bn in gross contracted sales between its launch in December 2019 and the end of 2020.