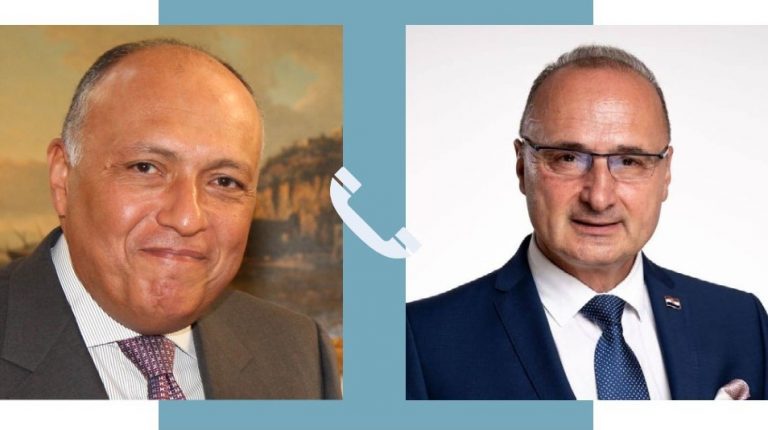 Egypt's Minister of Foreign Affairs Sameh Shoukry and his Croatian counterpart Gordan Grlić Radman discussed ways to strengthen bilateral relations between the two countries.
During a phone call on Monday, the two sides also discussed a number of issues and files of mutual interest between the two countries.
A statement issued by Egypt's Ministry of Foreign Affairs said that the two sides discussed, the follow-up of the results of the Radman's visit to Egypt in March 2021.
The ministers expressed the importance of continuing to work on developing the various bilateral cooperation relations. This would take place in addition to continuing joint coordination to achieve the interests and visions of the two states.
Shoukry indicated Egypt's interest in strengthening economic and trade relations between the two countries. This is particularly in light of developments in the investment climate, and the economic reforms implemented by the government.
The ministers also discussed the importance of discussing ways of taking mutual benefit from the experiences of the two countries in terms of confronting the novel coronavirus (COVID-19) pandemic, and mitigating its social and economic repercussions.
Shoukry reviewed the developments related to the Great Ethiopian Renaissance Dam (GERD) file, as well as his recent African tour to confirm the Egyptian position in this regard.