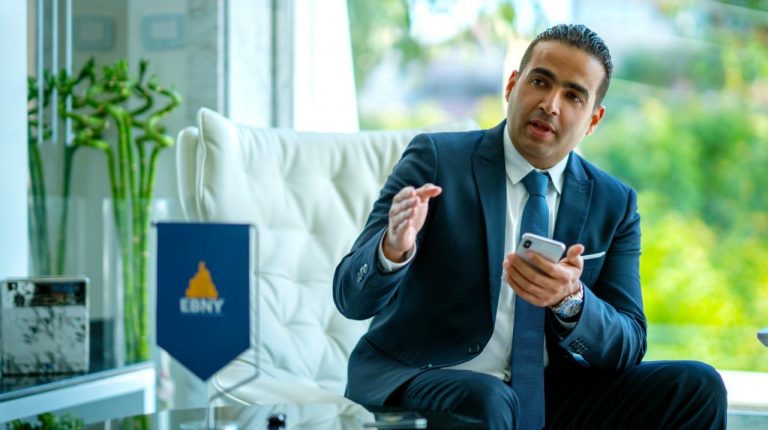 Ebny Real Estate Development has acquired a new plot of land of ​​36 feddan in New Sohag city, Upper Egypt, with an integrated urban activity, to be the company's second project in the region after Greene Avenue project. 
Chairperson of Ebny Real Estate Abdallah Kamel said that the new project is a step within a long-term strategic plan that the company has in mind, and aims at reconstruction and expansion in new cities, especially New Sohag city, which is the most attractive for investments in the field of integrated urban projects. It has received remarkable interest from real estate development companies to acquire plots of land in it.
Kamel added that Ebny Real Estate has contracted with Sabbour Consulting to supervise the development of the Greene Avenue project in New Sohag city, the company's first project in New Sohag. Additionally, the project was also assigned to one of the largest engineering offices in Egypt, ACE Moharram.Bakhoum, to develop the optimal concept for the project.
He noted that the company aims to invest EGP4bn in integrated urban projects in the cities of Upper Egypt, where several projects and investment opportunities are currently being studied in the new cities of Upper Egypt.
He pointed out that the company intends to direct EGP 250m into the construction of Green Avenue, where the company has completed selling all units of the first phase of the project, and opening the door for reservations in the second phase, which is considered environmentally friendly due to the expansion in providing green spaces for customers.
"The administrative and entertainment commercial mall established in the project was also launched, which was contracted with major management companies to operate it, especially the entertainment area," Kamel said. "The company intends to deliver the New Sohag project ahead of schedule, especially in light of the great demand from customers to reserve the project units, as the construction process has been pushed in the buildings and villas area, and by the end of this year, 100 residential units will be completed."