Latest in Day:

October 14, 2021

Highlight
Latest in Day:

October 14, 2021
---
The failure and collapse that Ethiopia is experiencing at all levels is the most prominent issue today. Certainly, it will also be the most important topic of the next phase, which coincides with the inauguration of Abi Ahmed, Prime Minister of Ethiopia, for a fifth term. The repercussions of the failure were manifested in Ahmed's …
---
The US Government, through the US Agency for International Development (USAID), is providing over $5m in urgent Coronavirus assistance for Egypt in cooperation with the Ministry of International Cooperation and the Ministry of Health and Population. This assistance will support health workers administering vaccines and strengthen the supply chain of vaccines to ensure equitable access …
---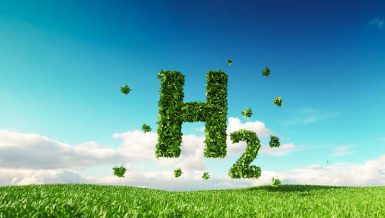 Scatec will build, operate and majority own the 50-100MW green hydrogen facility as feedstock for green ammonia production
---
The protocol was signed by ETA Chairperson Reda Abdel Qader and FEB Chairperson Mohamed El-Etreby.
---
The Kunming Declaration was adopted Wednesday at the ongoing 15th meeting of the Conference of the Parties to the Convention on Biological Diversity (COP15) in Kunming, southwest China's Yunnan Province. Chinese Minister of Ecology and Environment Huang Runqiu declared the adoption of the declaration at the High-Level Segment of the first part of COP15. "The …
---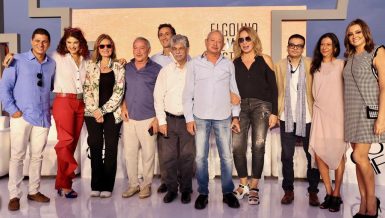 Orange Egypt announced its sponsorship of the leading and most distinguished festivals in the Middle East and North Africa "El Gouna Film Festival" in its 5th edition that will take place from the 14th to 22nd of October at El Gouna Conference and Culture Center in Hurghada. Orange Egypt's sponsorship of "El Gouna Film Festival" …
---
Egypt's Minister of International Cooperation Rania Al-Mashat met Wednesday Yemen's Minister of Planning and International Cooperation, Waed Bathib, during the latter's visit to Cairo as part of a high-level delegation headed by Yemen's Prime Minister Maeen Abdulmalik.
---
---
EBRD, Hyundai Rotem to provide training to 80 young Egyptians
---
Egyptian Businessman Samih Sawiris said fire broke out as result of electrical short circuit in external units outside theatre of opening ceremony
---
Egypt, Greece, Cyprus hold talks in recent months to lay undersea electric supply cable linking three countries.
---
Green investments reach 30% of this year's general budget, 'Decent Life' initiative is our way to achieve sustainable development goals: El-Said
---
End of Section