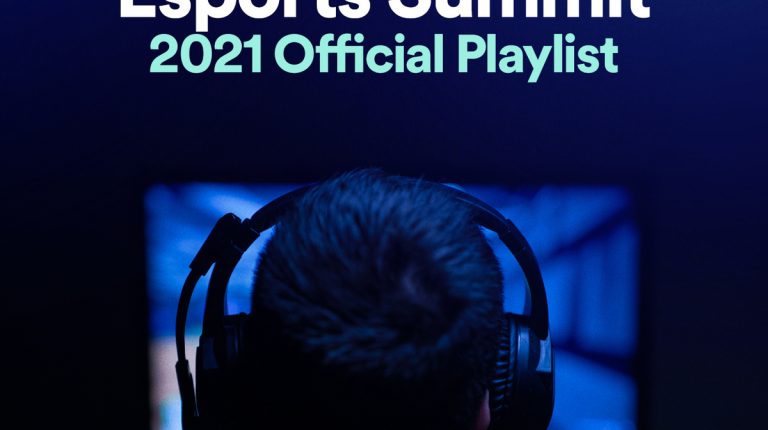 The summit, which aims to attract thousands of players and features 37 tournaments, is live streamed via Twitch during the entire month of October.
With its tech-savvy youth, the MENA gaming market is highly active with a thriving community. It is anticipated that the gaming and esports industry will continue to witness exponential growth in the future, according to DFC intelligence there are 145.8 million mobile gaming users in MENA.
Spotify has announced joining forces with Esports Summit, one of the biggest gaming events running across Egypt and MENA organized by Gamers Lounge to bring an exciting audio experience to gamers in its virtual edition.
With Spotify being the official audio-streaming partner for Esports Summit, Gamers competing in the tournaments can now enjoy the best audio experience by listening to "Esports Summit 2021 Official Playlist" to get them pumped up and focused.
Co-curated by Spotify's music team and Esports Summit's gaming professionals, the playlist features the right tracks such as "Rise", "Basha E3temed", and "Champion Sound" that will engage and empower gamers to perform better, while at the same time soundtracking their gaming experience.
On Spotify, the countries in the MENA region with the highest rate of streaming Spotify-curated video game playlists are Lebanon, Saudi Arabia, and Oman, with Egypt also ranking in the top 10.
As gaming becomes increasingly popular and music becomes a natural companion to the experience, Spotify looked at the top tracks and artists Egyptian gamers are streaming from their gaming consoles. Clocking in at number one for the top-streamed tracks from video game consoles in Egypt, was "3afareet El Asfalt" by Wegz. Coming in second was "INDUSTRY BABY" by Lil Nas X ft. Jack Harlow, followed by "Msh Bel 7zoz" by Afroto and "El 3aw" by Double Zuksh, 3enba, and Abo El Anwar, and "El Melouk" by Ahmed Saad, 3enba and Double Zuksh. While Wegz is the top-streamed male artist from gaming consoles, Doja Cat is his counterpart for top-streamed female artist from video game consoles.
"The right music has the power to transform and upgrade gaming experiences," says Hashem Alborno, Co-Founder of Esports Summit. "This has been proven and tested through timeless observations on the behaviors and attitudes of more than 90,000 players across the years during earlier editions of the summit. Being an expert in esports with more than 10 years of experience, I can attest to the impact of music on gameplay."