Latest by Fatma Salah
---
COVID-19 pandemic revealed importance of focusing on scientific research related to health sector
---
Company achieves 9% growth in H1 of 2020 to reach EGP 6.9bn in total financing portfolio
---
Investors should focus on banking, non-banking financial sectors and chemical sectors: Abdel Hakim
---
The EGX management has suspended trading on the shares of 21 listed companies for 10 minutes in the last hour of Monday's trading, as a result of incurring 5% decline.
---
CIBC came in second place with 10.3%, FBG third with 10.1% 
---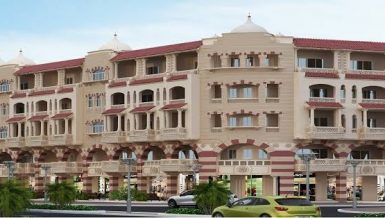 The company attributed the increase in its revenues and profits to the sale of a plot of land to Zahraa El Maadi Investment and Development for EGP 481m.
---
Market capital up 1.5% reaching EGP 708.1bn
---
---
Company's investment portfolio for healthcare to reach $300m within 3 years
---
Banking sector led EGX recovery last week: EAC chairperson
---
Company plans to enter education, real estate, logistics sectors
---
The market targets 14,100 points in preparation for further upsurge, says Naeem Brokerage
---
The project's contract was signed last Thursday, and Egypt Cable will start implementing the project within 20 months of receiving the down payment of the contract.
---
Future profitability multiplier for the Egyptian market is set at 10.6x: Shuaa
---
---
The CBE is speculated to pump 50% of the expected liquidity during 1Q2020, while it will maintain interest rates during the remainder of this year.
---
End of Section