Latest by Saad Zaghloul
---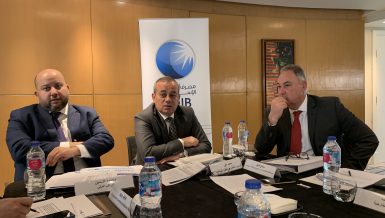 Bank to settle tax disputes of EGP 1bn by 2020, says ADIB-Egypt's CEO
---
New adopted rules call for average fuel efficiency across manufacturer's fleets to reach equivalent about 92 mpg by 2030, up from 57 mpg in 2021
---
Conference to include Egyptian scientists living abroad: Makram   
---
After a surprise run to the Champions League final last spring, Liverpool entered the 2018/19 season as one of the top clubs to watch in the English Premier League.
---
Egypt ranks 12 in apples import from Polish marke
---
The e-Visa for Egypt is an electronic visa which citizens of eligible countries can apply for online in minutes. Find out what the visa requirements are.
---
French leadership believes that Egypt should continue its war against terrorism
---
---
31 out of 34 members of Saudi Arabia's succession committee chose Mohammed bin Salman as the kingdom's crown prince, according to the Saudi Press Agency
---
The brightest minds in the 'mobile ecosystem' recently gathered in Berlin to promote innovation in the mobile phone industry. The annual Qualcomm 2012 Conference on Innovation (IQ2012) in the mobile industry concluded recently. Qualcomm sought to highlight hands-on access to the latest in mobile technology, products and services as well as insight to "the future …
---
End of Section