Latest in Tag:

activities

Highlight
Latest in Tag:

activities
---
Programme aims to build bridges between youth across Egypt
---
The Egyptian Football Association (EFA) five-member normalisation committee confirmed that the league would resume, though there have been doubts as to whether this will happen as many clubs oppose the decision.
---
During a press conference on Monday, Sobhi said all clubs will gradually resume their activities with the necessary precautionary measures in place from 1 July, to fully open 15 July. He added that all restaurants and cafes inside clubs will, however, remain closed.
---
Health and safety controls for return of international tourism were discussed during meetings with sector representatives
---
The Central Agency for Public Mobilisation and Statistics revealed in a report that manufacturing activities caused the largest share of work injury cases, 56%, followed by transportation and storage activities at 10% of the total number of cases in 2016. The total number of work injury cases in Egypt in 2016 reached 13,620 cases, down …
---
The armed forces will assemble 8m food packages to be sold at half price
---
The result of ADIB's operation revealed that it achieved a net profit, before taxes, during the first half of 2015, amounting to EGP 336.2M, an increase of 43% from the first half of 2014.
---
---
The African Union's decision comes in spite of the union's suspension of Egyptian activities following the power shift that swept the country last July
---
The border crossing has been closed since 1 April; humanitarian cases are still cut off inside the strip without access to assistance
---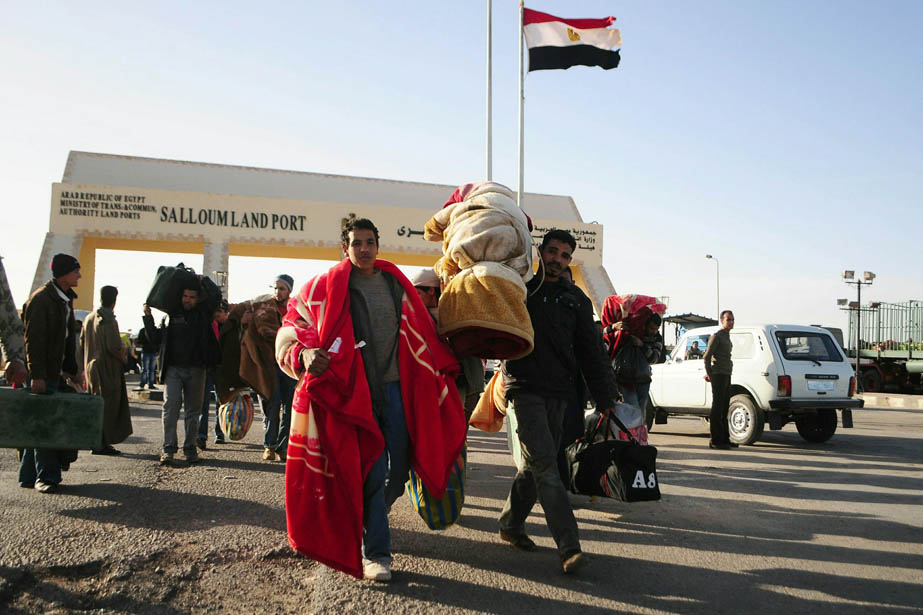 The latest group deported adds to the hundreds of Egyptians who have already been deported from Libya in 2013 alone
---
Some suggestions on how to make the most of your vacation
---
The idea behind the BootCamp is to promote the lifestyle and not just the sport
---
Shell and Greenpeace in a tussle over the Arctic
---
---
A new diplomatic crisis between Russia and US predicted
---
End of Section