Latest in Tag:

actors

Highlight
Latest in Tag:

actors
---
Al-Asyad tackles political decisions taken by ruling family; I'm fascinated by their persistence, says novelist
---
A picture is worth a thousand words. And pictures can also teach words. Illustrator Constanze von Kitzing co-founded an online coloring book that helps refugee kids – and you – learn German. Writers, musicians, artists and actors in Germany are getting involved in helping refugees, using their popularity to call for more solidarity, collect donations …
---
By Rana Khaled Have you ever noticed that Fouad El-Mohandes and Robin Williams look alike? Or paid attention to the resemblance between Bridgette Bardot and Naglaa Fathy, Ismail Yassin and Charlie Chaplin or Philip Seymour Hoffman and Yehia Al-Fakharany? A 24-year-old graphic designer, Hagar Nagi, decided to search for international celebrities who look similar …
---
This year's line up is filled with awe-inspiring and stomach-turning series.
---
A film through which young actors portray their simple yet forbidden dreams
---
Pro-Palestine solidarity activists launch freedom bus to tour West Bank
---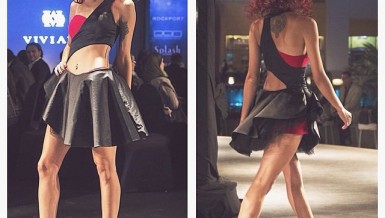 Director Ken Russell got Oliver Reed and Alan Bates to wrestle naked, turned Vanessa Redgrave into a demonic nun and cast Ringo Starr as the pope. Critics and mainstream audiences often hated his films. Actors and admirers loved him.
---
---
End of Section