Latest in Tag:

Agricultural exports

Highlight
Latest in Tag:

Agricultural exports
---
US agricultural exports to Egypt also increased 23% to $2bn last year
---
Egyptian agricultural exports tapped most of the world's markets, and are witnessing increased demand from all countries due to their high quality.
---
Sector went through three different strategies over past years
---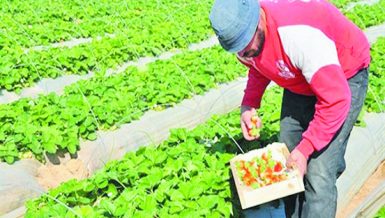 Exports reach 5.2m tonnes in 2018, East Asia most promising destination, says AEC chairperson
---
The Russian market has been one of the most prominent recipients of Egyptian agricultural products over the past few years as its imports were estimated to be $300m last season
---
President of the French Chamber of Commerce and Industry (FCCI), Mahmoud Al-Qaisi, announced the launch of a series of new programmes to encourage Egyptians who work in agriculture and food processing to participation in the French exhibitions specialized in that field. Al-Qaisi added that there are many opportunities that might promote the doubling of Egyptian agricultural …
---
Trade mission includes 10 small, medium Egyptian enterprises working in field of agricultural crops
---
---
Volume does not fit Egypt's agricultural, research, intellectual potential, says former PBDAC chairperson
---
Decline of European agricultural production, pound's flotation boosts growth of exports
---
The sector targets exports worth $110m in 2017, an increase of 10%
---
Exports in 2016 amounted to 3.5m tonnes
---
Minister of Industry and Trade Tarek Kabil said that Egyptian agricultural exports increased by 17% during 2016, adding that Egypt is currently the biggest citrus exporter in the world. The minister added in a statement issued on Wednesday during a meeting with investment banks' representatives, arranged by EFG-Hermes, that Egypt has a lot of investment …
---
$1.9bn agricultural products exported from September 2015 to June 2016
---
---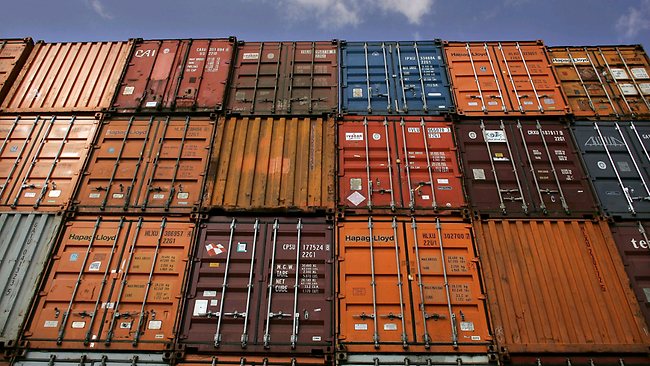 The company aims to visit several international exhibitions for agricultural products to promote their products and work to attract new clients.
---
Egypt being named Guest of Honour at Fruit Logistica will attract attention from importing countries
---
End of Section