Latest in Tag:

al nusra

Highlight
Latest in Tag:

al nusra
---
An army major confirmed that the town and its surrounding areas were in insurgent hands.
---
AFP – Syrian government forces on Sunday recaptured the strategic town of Kasab, near the only border crossing with Turkey in northwestern province of Latakia, state television reported. "Units from the army are reestablishing security in the province of Latakia after killing a large number of terrorists and destroying their weapons," the television said, referring …
---
AFP – A powerful jihadist group battling Al-Qaeda's affiliate in Syria has sharply criticised the global terror network's leader in a statement, rejecting his call for them to leave the war-ravaged country. The audio recording, purportedly made by Islamic State of Iraq and the Levant spokesman Abu Mohammed Al-Adnani, also urged Ayman Al-Zawahiri to remove …
---
AFP – Mortar rounds fired on schools in the Syrian capital on Tuesday killed a child and wounded more than 40 people, among them more children, state media said. Rebels fighting to oust President Bashar Al-Assad hold some territory on the outskirts of Damascus from which they have regularly launched mortar and rocket attacks targeting …
---
The air raids come a day after a Syrian warplane was shot down by Ankara's jets in an incident slammed as "flagrant aggression" by Damascus.
---
Leaders of the rebel Free Syrian Army in the eastern oil hub of Deir Ezzor are in a quandary
---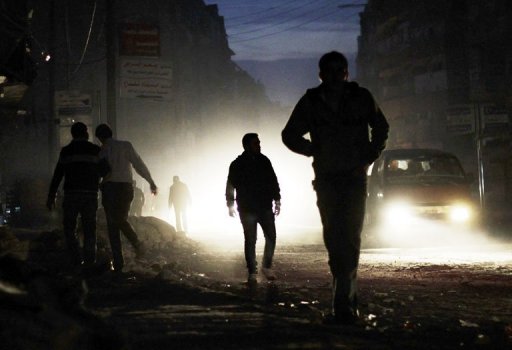 Islamist militants are known not only for their discretion, but also for their selflessness in combat
---
---
End of Section