Latest in Tag:

Ancient Egyptian

Highlight
Latest in Tag:

Ancient Egyptian
---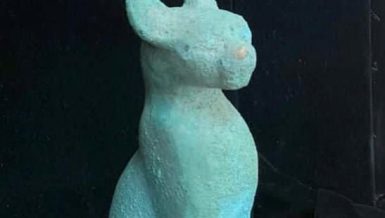 Artefact's recovery was result of joint efforts and close cooperation between two countries
---
Celebrating its anniversary, the Museum held a temporary exhibition in coordination with the Egyptian American archaeological mission in El-Assasif Necropolis, located near Luxor. The exhibition will feature a newly discovered pyramidion in El-Assasif Necropolis.
---
New machine learning tool to decode Egyptian hieroglyphs in Arabic, English
---
Site of ancient Oxyrhynchus has produced 70% of literary papyri so far discovered
---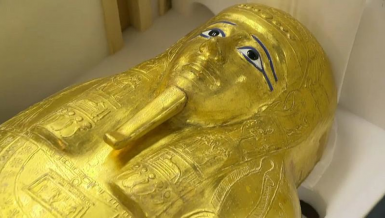 The Gold Coffin of Nedjemankh was stolen from the Minya region of Egypt in the aftermath of the Egyptian Revolution in October 2011.
---
Out of expected 300 tombs in area, Egyptian archaeologists found 25 tombs over past four years, says mission head
---
Relic retrieved from Metropolitan Museum after investigation
---
---
Celebrating rebirth of Nile heritage on Dahabeya
---
Babej's art developed elements of ancient Egyptian arts into modernism by using bodies in different forms
---
The ministry of antiquities announced on Wednesday discovering new human and animal burials, and two breweries in Tel Ghazala archaeological site in El Senbellawein city, in Dakahlia governorate. Ayman Ashmawy, head of head of the Ancient Egyptian Antiquities sector said in a press release that the burials date back to the Prehistoric era in Egypt, …
---
Aiming to make them the first thing tourists see when they land in Cairo and the last thing they lay their eyes on before leaving it, a group of young applied arts students launched a new initiative to create murals that tell famous stories of the pharaonic era. Under the name "Lawen Hayatak" (Colour Your …
---
Studied Papyri fragments belong to private papers of an Egyptian soldier named Horus
---
End of Section