Latest in
---
"Exercise restraint in handling the protests," asks the UN's top official in Iraq
---
The Egyptian human rights centres said that security forces detained about 2,000 people, connected to the demonstrations demanding the departure of Egyptian President Abdel Fattah Al-Sisi.
---
Egypt has 900 foreign correspondents around the country to freely cover any events, says Diaa Rashwan
---
Ahead of 25 January anniversary, religious figure condemned call for protests as dangerous and "forbidden"
---
Facebook pages allegedly call to incite violence in state, marches on 25 January 2016
---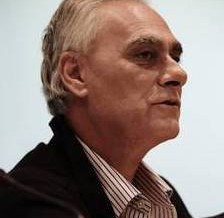 By James M. Dorsey An Egyptian cabinet decision to end the suspension of professional football in late March but reinstitute the ban on spectators attending matches could spark renewed clashes between militant fans and security forces. The decision against the backdrop of mounting evidence that Egyptian general-turned-President Abdel Fattah Al-Sisi has no apparent intention of easing …
---
At least nine car bombs went off throughout the morning, when the city is typically gridlocked.
---
---
The deadly wave of protests presented Prime Minister Recep Tayyip Erdogan's Islamic-rooted government with the most serious challenge to its rule since it came to power more than a decade ago.
---
Supporters of the leftist coalition the Popular Front shouted slogans such as: "The people want to regime to fall!" and "Jobs, freedom, dignity!"
---
End of Section