Latest in Tag:

Arab Bank

Highlight
Latest in Tag:

Arab Bank
---
The National Bank of Egypt (NBE) is leading an alliance of banks working in the Egyptian market to arrange an increase in financing for Oilex, an Egypt-based international company for the extraction of multiple forms of oils.
---
The facility, which comes with a seven-year term, is eligible for issue under the umbrella of the Central Bank of Egypt (CBE) initiative granting loans with an interest rate of 8%. 
---
Company's Morocco factory will start operations by beginning of 2021, says Shams Eldin
---
The government initiated structural reforms to welcome greater levels of investment and business activity
---
The bank aims to enhance its local spread and be the best and closest choice to clients, says Elwy 
---
Oger Middle East Holding Company, owned by the Hariri family, sold its share in the Arab Bank on Wednesday. The company's share, which amounted to about 20% of the bank's shares, was sold to a group of Jordanian and Arab investors, including Sabih El-Masry, the current chairperson of the board of directors of the bank, …
---
Banking sector accounts for 77% of total outstanding balances of bills
---
---
Alex Bank and the National Bank of Abu Dhabi will act as account banks
---
The second US Circuit Court of Appeals in New York rejected claims filed by foreign (non-American) plaintiffs against the Arab Bank. About 6,000 plaintiffs had filed lawsuits against the Arab Bank, calling for compensation for damages under the Alien Tort Statute, in which a New York District Court rendered a first-degree ruling on 23 August …
---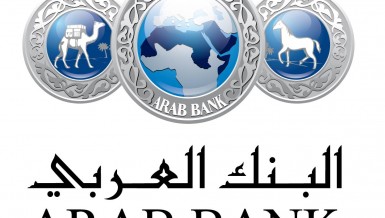 The bank's capital adequacy ratio stood at a strong level of 14.6%.
---
Banks allow use of applications by clients and non-clients to check accounts, keep track of exchange rates and currency conversion
---
Arab Bank's growth has long been tied to its regional and global expansion, with a strong presence in Egypt and North Africa alongside the Gulf
---
End of Section