Latest in
---
Intellectuals and archaeologist launch campaign to expend Graeco-Roman museum
---
Parts of the temple discovered so far include seven tablets, column bases and a statue of a seated person, all made of pink granite
---
The replica is intended to help with preserving the original.
---
Princess Marie Esmeralda films a documentary on the Belgian expedition in Egypt
---
The discovery of the two colossal statues is considered a rare one
---
The 3500 year-old statue was unearthed in Luxor
---
SAFE is organising a few events in New York where people can meet award recipient Dr Monica Hanna
---
---
Spanish archaeologists have discovered a 3,600-year-old Egyptian mummy inside a wooden sarcophagus adorned with rare feather drawings in Luxor
---
A tomb discovered last year has been identified as Sobekhotep I's tomb
---
The tomb is considered one of the huge tombs, its dimensions being 21×14 metres with a height of four metres.
---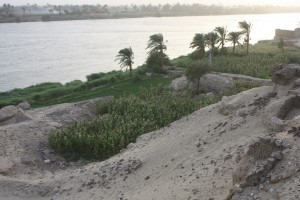 During a recent press conference architects, archaeologists and activists called for attention to the dire situation of Egypt's cultural heritage
---
Caesar Augustus sent the obelisks from Heliopolis to Alexandria, from where they were moved to Rome, Paris and New York. This was the beginning of the looting of the ancient site of Heliopolis, a process that has continued to this day.
---
Ancient Nubia was named best book in the Archaeology and Anthropology category
---
---
Minister of Antiquities Mohamed Ibrahim calls on the armed forces to keep citizens away from Dahshur archaeological sites
---
End of Section