Latest in Tag:

Athens

Highlight
Latest in Tag:

Athens
---
Oruc Reis has been undertaking geological, geophysical, hydrographic, and oceanographic surveys in region
---
The prestigious international contemporary art show, Documenta 14, opens in a few weeks in Athens – yet no one seems to know about it. Can it still expect to help the local art scene?It's a sensation. The Documenta will be held outside of Kassel for the first time since it first started in 1955. Held …
---
International creditors have been trying to reach a compromise deal with Greece. But the team of inspectors is leaving Athens empty-handed. The Greek government is nevertheless confident that an agreement is imminent.The last round of negotiations dragged on into the early morning hours in a luxury hotel in Athens. There were still hopes for an …
---
A German researcher journeyed from Norway to Greece, visiting 22 cities to find out if there's such a thing as a "color character" of a city – and if so, how does it affect us?
---
The key challenge for Alexis Tsipras will be to rise above the incompetence and corruption that have plagued past Greek administrations as he juggles various crises. Pavlos Zafiropoulos reports from Athens.
---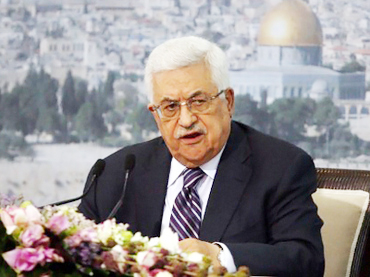 Palestinian president met with his Greek counterpart and PM Alexis Tsipras
---
Egypt, Greece and Cyprus to hold trilateral summit on Wednesday
---
---
Talks aim to enhance security, economic cooperation with Greece and Cyprus
---
Greece has been denied the next tranche in its bailout after eurozone finance ministers said Athens had not delivered on a series of reforms to unlock the latest provision under the debt rescue package. Greece was denied its next bailout tranche of 2 billion euros ($2.1 billion) Monday, after eurozone finance ministers said the country …
---
The flow of refugees through Greece is greater than ever, but bad weather and border closures threaten to strand thousands and stretch coping mechanisms beyond control. Pavlos Zafiropoulos reports from Athens. "The road was like a river. I saw babies ready to be swept away," Maria Galinou of the Greek branch of the Salvation Army …
---
It happened just as predicted. The Athens Stock Exchange re-opened after being forced to shut down for weeks – and took a nosedive. But what does that mean? An analysis from DW's Henrik Bohme. What's Greece's most important stock exchange? That was once a question on the TV game show "Who Wants to Be a …
---
Greece's main stock index seemed to have stabilized by the time the markets closed on Tuesday, with shares closing down around 2.2 percent – a far cry from the record drop in share prices from the day before. The head of the Athens Stock Exchange, Socrates Lazaridis, said that most losses incurred on Tuesday were …
---
Greece's banking stocks have plunged for the second day in a row, almost reaching the 30 percent daily limit for losses only minutes after trading began. That limit was reached Monday, compounding Athens' financial woes. The Athens stock exchange's banking index, which measures the value of Greece's four largest lenders, dropped 29.2 percent on Tuesday …
---
---
Abdel Hafez chooses Athens due to its great civilization and relationship with Egypt
---
Will the Egyptians athletes meet expectations in London 2012?
---
End of Section