Latest in Tag:

attorney general

Highlight
Latest in Tag:

attorney general
---
Two defendants are facing charges of deliberately killing young woman, whilst third is accused of assisting  
---
Chinese company vows to undertake stricter reviews of items published on TikTok
---
The Public Prosecution summoned the child's father, who had published the video on social media, while the mother was arrested by Giza police.
---
Suspects were released after their presence in the protests was proven not intended, says prosecution
---
Young women with university degrees are five times more likely to be unemployed than young men in Egypt, according to the Population Council's research on gender disparity in access to higher education. While there are nine women for every 10 men in university and the gender gap is narrowing, the percentage of unemployment after graduation …
---
The syndicate head is accused of not informing the members of alleged corruption
---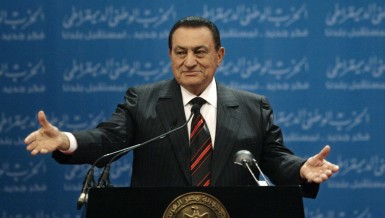 Criminal proceedings will continue against all defendants on money laundering, says spokesman
---
---
Names of 120 individuals claimed to be affiliated to Muslim Brotherhood groups given to CBE for funds freeze
---
Mostafa Khater will remain Attorney General of East Cairo
---
Muslim Brotherhood has no plans for further protests, denies responsibility for violence during Friday's clashes.
---
Sheikh accused of raping children in Suez referred to criminal court
---
Boko Haram's latest killing follows unconfirmed reports of their spokesperson's death
---
Case of military detainee allegedly tortured to death reopened due to new evidence
---
---
End of Section