Latest in
---
Daily News Egypt takes a closer look into the banking sector's performance over the past fiscal year, with examples of the financial results of state-owned, private and Islamic banks
---
The Central Bank launched a mortgage financing initiative in April with EGP 10bn for mortgage financing activities. The funds could be used to finance housing for low- and medium-income individuals with concessionary terms for a period of 20 years.
---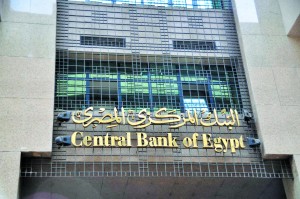 Central Bank of Egypt increased interest rates by 1% to contain high inflation expected after subsidy decrease and petroleum price increases
---
The bank is one of several supporting the construction of 10,000 housing units for low- and middle-income Egyptians under a Central Bank of Egypt initiative
---
The bank signed contracts last week to provide petroleum sector with an EGP 2bn and a $150m loan
---
Net profits reach EGP 830m
---
Over the past 9 months, corporate loans increased EGP1.4bn at the Banque du Caire
---
---
Experts are unsure of market's future as increasing instability looms
---
Gian Pietro Bordignon, the director of WFP in Egypt, spoke to Daily News Egypt about the organisation's objectives and activities in the country.
---
Betting on their portfolio, Banque du Caire intends to increase car loans portfolio to 40%, CIB to spend EGP 150m by first quarter end
---
Bank raises interest rates on platinum by 2%
---
By Islam Serour Banque Du Caire's financial operations results for the first quarter of 2012 indicate a net profit of EGP 201 million, as opposed to EGP 44.9 million by the end of 2011. According to bank officials, the achieved profit exceeded the targeted figure by 200 percent. Banque Du Caire's General Assembly, headed by …
---
By Nasser Yousef Banque Du Caire reported net profits for the first half of the year of EGP 400 million, of which EGP 201 million were netted during the first quarter. The profits achieved during the first half are close to the target profits for the entire year, according to their 2012 budget, which was …
---
---
End of Section