Latest in Tag:

Biden

Highlight
Latest in Tag:

Biden
---
US President Joe Biden will host a "Democracy Summit" in December, the White House announced a few days ago. It added that the December summit "will move commitments and initiatives on three key issues: defending against authoritarianism, fighting corruption, and promoting respect for human rights." Once again, the United States uses democracy as a flimsy …
---
American democracy has become more threatened than ever before, after it was, for two entire centuries, an example and a living model to be emulated. In fact, democracy, in general, is suffering from a crisis, especially after the protests by the yellow jackets in France and the implementation of Brexit in the UK. Nevertheless, the …
---
US President hailed Egypt's role in ending "recent hostilities in Israel and Gaza"
---
It has been formally named as the Asian American and Pacific Island Heritage Month, to appreciate the contributions and influence of Asian and Pacific Islander Americans in the history, culture, and achievements of the US.
---
The orders would "cancel [former President Donald] Trump's erroneous policies", and erase the "moral and national stigma" inherited from the previous administration, as described by the US president.
---
Confrontations between law enforcement officers and protesters have caused injuries from both sides. At least 4 people have died around the Capitol area
---
US President-elect Joe Biden condemned the "insurrection" at the US Capitol on Wednesday, after some Trump supporters broke into the building
---
---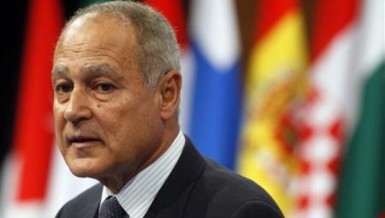 'Arab Spring has weakened many countries in region, giving rise to Iran and Turkey's imperialistic tendencies,' says Arab League Chief
---
And yet, the company, itself, announced several weeks ago, in an explicit challenge to outgoing US President Donald Trump, that it would not produce any vaccine against the virus before the middle of 2021.
---
During victory speech, Biden says he 'seeks not to divide, but to unify' American nation
---
American voters flocked to the polls on Tuesday to decide the fate of the incumbent President Donald Trump and his Democratic challenger, Joe Biden, in an election that will affect the country for years to come.
---
Debate focused on domestic issues, with COVID-19 pandemic, Supreme Court vacancy, economy, and racial justice topping agenda
---
In August, Biden announced his vice presidential pick, California Senator Kamala Harris, and officially accepted his party's nomination
---
---
End of Section