Latest in Tag:

Cairo Opera House

Highlight
Latest in Tag:

Cairo Opera House
---
The Cairo Opera House reacts to the sudden dismissal of Dr Ines Abdel Dayem
---
Artists at opera house reject removal of current management
---
Members of the art community plan to protest Abdel Aziz Thursday
---
Cairo Opera House puts on an entertaining performance of Verdi's materpiece
---
Students of classical music in Egypt benefit from Finnish cooperative initiative for the 6th year.
---
Nevertheless, seeing a talented live orchestra is always something to behold, even if your ear is not attuned to the subtleties of classical chamber music and seeing the symphony orchestra play in tune with the story being told was a real treat.
---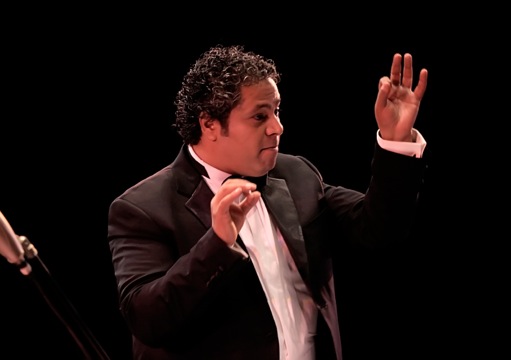 The festival is of crucial importance because it is now one of, if not the only, cultural event that is a portal from the artistic towers to the bottom of society. It reaches people who need to be nourished by art, who are thirsty and are finally provided with water.
---
---
Salama is known for combining Egyptian traditional rhythms with modern vocals, often leading to unexpected mixes, and the audience on Sunday were treated to yet another innovation of Salama's musical talent.
---
The focus of their music is a search for the relationship that exists between "the music of the dark skinned in the world and to mix it in an easy way that allows normal street people to understand this music without any complication."
---
For the Iraqi portion of the audience, the concert and Madfai's performance were sources of pride. For many of the other spectators, it was a highly entertaining night and a unique opportunity to take part in a Ramadan celebration Iraqi-style.
---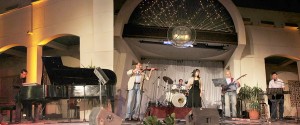 Unknowingly we all find ourselves tapping away to the rhythm, each person hearing a story which is their own. Such is the beauty of music, a common language shared by all.
---
The playing had not only turned upbeat but almost comical, with Guillen himself smiling widely and tapping his feet to the rhythm. His fingers flew deftly up and down the neck of the guitar, every so often lingering a moment to deliver a particularly powerful note.
---
End of Section